Are you struggling to keep up with mortgage or car loan payments?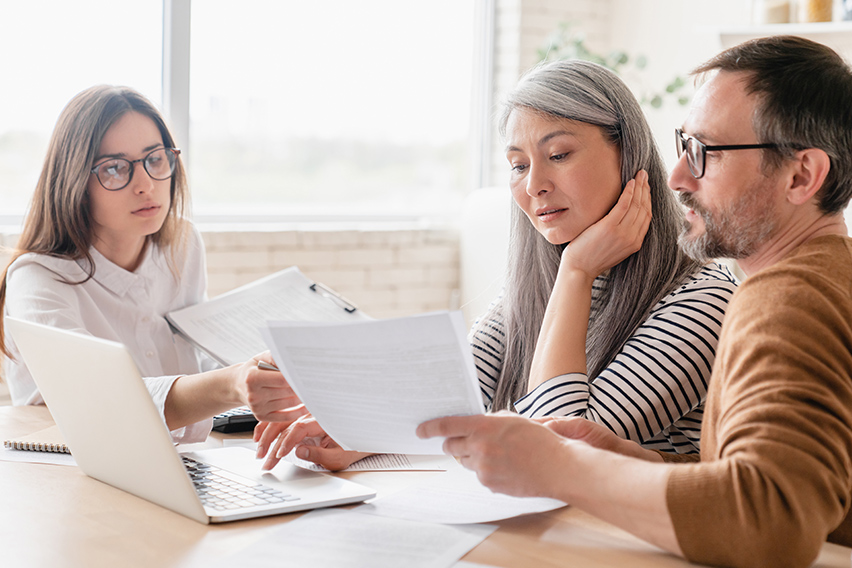 We can help lower your debt so you never fall behind on your payments again
Are mortgage payments and car loans pushing you further into debt?
You're not alone if you find it challenging to keep up with mortgage and car loan debt payments. Ontario is the most expensive province in Canada – and the cost of living continues to grow. Housing, in particular, can be insanely pricey, especially in cities like Toronto and Mississauga. Add a car loan on top, and you have a recipe for a potential debt disaster.
Your mortgage and car loan debt most likely consume the majority of your budget. As a result, you may have little money left to cover other debt like student loans and credit cards. And, of course, there are also day-to-day expenses like food and utilities to pay for, too.
Has your financial situation deteriorated since you first obtained a mortgage or car loan? If so, you may now be stuck with more debt than you can comfortably pay, leaving you frustrated and overwhelmed.
Reduce debt to free up more cash
At David Sklar & Associates, we fully understand and empathize if you're struggling with mortgage or auto loan payments. It only takes one adverse event, such as a job loss, for your financial balance to slip away. And just like that, you can fall behind on your debt payments.
However, you can escape this grim scenario with some strategic financial planning and the right debt relief program. You can take steps today to lighten your debt load and free up more cash to ensure you never miss another mortgage or car loan payment.
Our experienced team of Licensed Insolvency Trustees can help you achieve this goal. They'll help you create a customized plan to slash your debt and restructure your payment schedule. To explore your options, contact us to arrange a free, no-obligation consultation.
The consequences of falling behind on mortgage and car loan debt payments
Let's say you recently missed a few payments on your mortgage or car loan, and you failed to bring your account up to date after receiving a reminder from your lender. In that case, your lender can legally seize your home and vehicle. They can them and use the proceeds to cover the unpaid balance.
A mortgage and car loan are secured debts, meaning your home and vehicle function as financial security for the lender. On the other hand, a credit card and payday loan are unsecured debts, which means no asset backs the loan. As a result, there's nothing the lender can seize from you should you default on your payments.
How home repossession works in Ontario
Ontario lenders can legally seize your home using the following legal proceedings: mortgage foreclosure and power of sale. Typically, they initiate foreclosure after you've missed three or more mortgage payments. But they can begin a power of sale in as little as 15 days after you've failed to make a regular payment.
If your lender chooses the foreclosure route, they'll sue you to assume ownership of your home's title. Then, they'll sell your home and use the proceeds to settle your mortgage balance. Any excess profit is theirs to keep, too, which means you'll lose any home equity built up in your property.
A power of sale is similar to mortgage foreclosure but has two key differences. First, the court grants your lender only the right to force your home's sale – you still retain the title to your property. Second, you can keep any profit (home equity) following the sale. But if the property sells at a loss, your lender can sue you to recover the difference.
In Ontario, a power of sale is more common than foreclosure.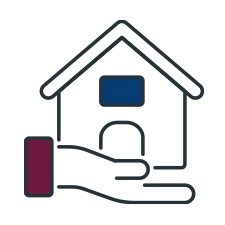 How car repossession works in Ontario:
In Ontario, car repossession laws allow your lender to seize your car if you cannot make your payments on time. They can also sue you to settle any outstanding balance following the vehicle's sale.

It usually takes only two or three missed payments to trigger car repossession action by your lender. You'll usually have an opportunity to get your account up to date. But if you fail, your lender will send a bailiff to collect the vehicle.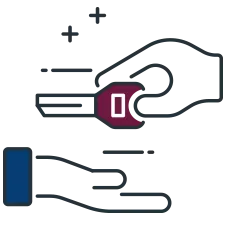 Can filing a consumer proposal or bankruptcy eliminate your mortgage or car loan debt?
In Canada, you can access two federally regulated debt relief programs to help deal with overbearing loans: consumer proposal and bankruptcy. A consumer proposal allows you to reduce your debt by a significant percentage, leaving you with a less-demanding payment schedule. Where personal bankruptcy serves to eliminate your debt obligations altogether.
However, a consumer proposal and bankruptcy cannot reduce or eliminate your mortgage and car loan. You can only use either program to deal with unsecured debt, such as credit cards, payday loans, student loans, and tax debt. As a result, your home and vehicle are still at the mercy of your creditors if you fail to keep up with your payments.
Reducing your unsecured debt is the best way to keep up with mortgage & car loan payments
Many individuals struggle with mortgage and car payments because they have to juggle other high-interest debt, like credit cards. Perhaps this scenario describes your predicament, too.
A consumer proposal will allow you to pool your existing unsecured debt and negotiate a new repayment schedule with your creditors. Depending on your situation, you may be able to reduce your unsecured debt by up to 80% – and your new balance won't accrue any interest! As a result, you'll have considerable extra money at your disposal to cover your mortgage and car payments.
If you pursue a consumer proposal, you're not required to surrender any of your assets. However, you can voluntarily offer your car and home to your Licensed Insolvency Trustee to pay off your creditors if you cannot afford the payments. Any leftover balance owing will turn into an unsecured debt, which you can include in your consumer proposal.
Bankruptcy takes debt relief one step further, allowing you to eliminate all or most of your unsecured debt. The downside is you'll need to surrender some of your assets to your creditors. These may include the non-exempt portion of your home equity, which you'll have to pay in cash to your Licensed Insolvency Trustee.
How to resolve your mortgage and car loan debt – our professional recommendation
Overwhelming debt can cause tremendous financial and emotional hardship. The stress, fear, and frustration can be exceptionally high if you risk losing your home, vehicle, and other assets to repossession.
If you're seeking a solution to dramatically reduce the debt in your life, filing a consumer proposal may be the ideal solution. By eliminating high-interest loans and consolidating your remaining debt under an interest-free payment plan, you can free up enough cash to cover your mortgage or car loan.
You'll reap the same benefits by filing for bankruptcy. But a consumer proposal will usually provide enough debt relief for you to manage your payments comfortably. As a bonus, you won't need to give up any of your assets to your creditors.
Our team of Licensed Insolvency Trustees has over two decades of experience in helping Ontario residents resolve their debt issues and achieve financial freedom. In an easygoing and empathetic, they can review your situation and recommend the best path toward debt relief.
If you're ready to tackle your debt troubles, we're here to help you every step of the way. Book your free, no-obligation consultation today!
If you're struggling to make payments we can help.
We help folks from all walks of life and we can help you, too. 
We are a team of Licensed Insolvency Trustees (LIT) which means we can help you out of whatever financial difficulty you've found yourself in and we'll do so with compassion.
Advice on Mortgage and Car Loan Debt
Getting into debt is easy. Getting out is a different story.
Did you know there is a Canadian debt relief program federally regulated by the Canadian Government, designed to help citizens avoid claiming bankruptcy? This amazing program can only be administered by a Licensed Insolvency Trustee (LIT).
If you're struggling to make your payments every month and creditors won't stop calling, we can help.
Our team of Licensed Insolvency Trustees in Ontario can help you get out of debt and in control of your own financial future. We've helped thousands of people and we can help you too. 
We know this is stressful, but
you're not alone.
It's going to be okay.
Book your free consultation today. We'll do the rest.