Everything
is going to
be okay.
If you're drowning in debt, we can help you.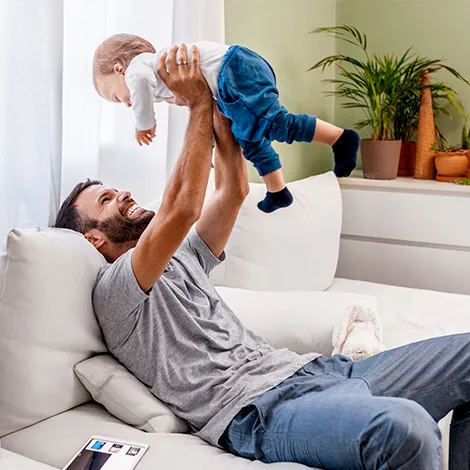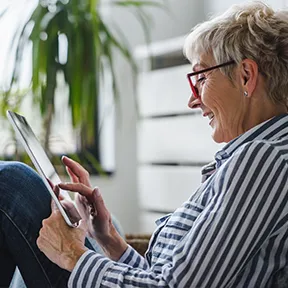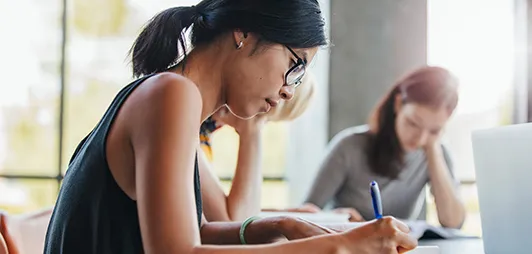 Whatever your situation, there is a debt-relief option for you.
At David Sklar & Associates we are committed to helping you out of debt and we always have our customer's best interests at heart. We're committed to helping you choose the best solution for your situation.
Tax debt, credit cards, bank loans, payday loans, lines of credit, and student loans are just some of the debts we can help you with. Whatever your situation is David Sklar & Associates can help you reduce your debt.
You are in a judgment-free zone with David Sklar & Associates
The truth is, financial management isn't taught in our schools. Almost anyone can get a credit card, and interest rates that companies are legally allowed to charge are downright absurd. The odds really are stacked against you.
We are not here to judge you we are here to listen and help you find the right debt solution to get your life back on track.
Four Steps to Living Debt Free
Book your free consultation (phone, video or in-person).
We will discuss the best debt-relief options for you.
We look after all the paperwork and manage all the details.
Start living your best life debt-free, with confidence.
Meet David from David Sklar & Associates

Our Canadian debt relief solution can help you reduce your debt by up to eighty percent. A consumer proposal is the #1 alternative to personal bankruptcy.
Find a David Sklar & Associates office near you

Friendly, professional, local debt relief services in Ontario
or call 1-844-962-9200
We take great pride in what we do. Hearing our customers talk about how we've made a difference in their lives is our greatest reward.
Getting into debt is easy. Getting out is a different story.
Did you know there is a Canadian debt relief program federally regulated by the Canadian Government, designed to help citizens avoid claiming bankruptcy? This amazing program can only be administered by a Licensed Insolvency Trustee (LIT).
If you're struggling to make your payments every month and creditors won't stop calling, we can help.
What our clients are saying.
Christine Sylver was very helpful to my situation. No question asked, she went above and beyond just to give me the options that I need to solve my problems. She explained and made me understand my options. Thank you Christine! Everything was done in a week. Regards, to Richard Sklar for explaining everything further to me. 😊
15:25 05/27/23
I was blown away by how kind and empathetic Christine and David were. I came into the process expecting to feel embarrassed, but they were so helpful and unquestionably supportive, they made the whole experience a positive thing. On top of that, Christine found a solution for me that was better than I ever could have imagined. I highly recommend Christine, David, and colleagues to anyone.
22:29 05/15/23
Christine Sylver has been very efficient in working with me in all aspects toward developing a very favourable consumer proposal which meets my financial budgeting very nicely. She also exhibited a very positive pro client attitude and was every pleasant to communicate with. Richard Sklar also demonstrated a very positive pro client attitude in explaining in detail all aspects. All great!!
19:31 05/12/23
Dealing with Christine was a real pleasure.She was very understanding professional and knowledgeable she answered all my questions.I left feeling relieved a big burden was lifted from my shoulders
18:39 05/11/23
They are great to work with!
20:08 05/10/23
Very happy I got in touch with Jackie! She has been a great help and a pleasure to work with! I highly recommend Jackie if you need help getting out of financial debt.
15:48 05/09/23
I had the pleasure of working with Jackie and she made the experience very easy and was very honest which I appreciated as I was extremely nervous to go through with the process. Any questions or concerns I've had after our meetings were answered no problems and although it's been a few weeks I can honestly say I've never felt so stress-free. Very thankful for Jackie.
14:59 05/09/23
Very considerate of how people can sometimes make mistakes and need help to get things back on track. Great team of people. Thanks to Jacqueline for all her help.
22:20 05/07/23
Next Reviews
Our team of Licensed Insolvency Trustees in Ontario can help you get out of debt and in control of your own financial future. We've helped thousands of people and we can help you too. 
We know this is stressful, but
you're not alone.
It's going to be okay.
Book your free consultation today. We'll do the rest.