How Do I Stop Wage Garnishment In Ontario?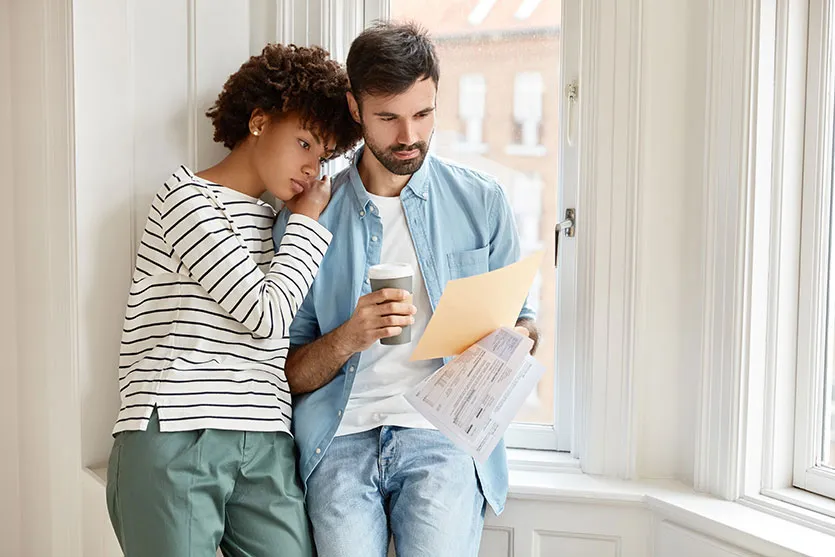 We can stop creditors from taking a bite out of your paycheque, leaving you with more money in your pocket
Are wage garnishments straining your budget and causing you stress?
If you fail to repay your lender, they can get a hold of your money through a legal action called wage garnishment. In Ontario, commercial lenders can obtain a court order to take funds straight from your paycheque – you'll never see this money hit your bank account. They'll usually begin garnishing your wages if you've defaulted on your loans or haven't made payments despite constant reminders.
Having your wages seized can be a profoundly unsettling and frustrating experience. You work hard each day to bring home a paycheque, only to suddenly find a portion of it whisked away to your creditor's bank account.
Now, you find with less money each payday, which will only put further stress on your household's budget. This is especially true in Ontario, where living costs seem to go nowhere but up.
Stop your creditors from garnishing your wages in Ontario
When creditors begin raiding your paycheque, the financial stress on your household can be severe. However, with the right debt relief program, you can take steps to stop wage garnishment no matter where you live in Ontario.
At David Sklar & Associates, we understand how losing part of your income can leave you feeling helpless and defeated. And more importantly, we've helped countless Ontario residents halt court-ordered wage garnishments and achieve financial freedom from debt.
Our knowledgeable and personable team of Licensed Insolvency Trustees can review your situation and recommend the best action to stop creditors from taking your money. Not only that, but they can help you restructure your debt and provide you with sound advice to get your financial house in order. If you're ready to explore your options, contact us for a free, confidential consultation.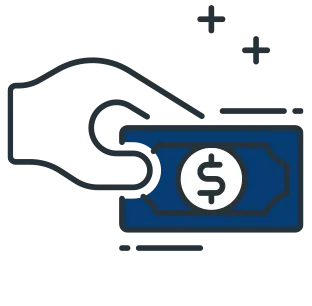 How does wage garnishment work in Ontario?
If you fail to repay your debt, your creditor can ask the court for a judgment allowing them to seize your wages. A wage garnishment order requires your employer to send a portion of your paycheque directly to your creditor. The process continues until your creditor receives all the money you owe them.
Who can garnish your wages in Ontario?
If you fail to repay your debt, your creditor can ask the court for a judgment allowing them to seize your wages. A wage garnishment order requires your employer to send a portion of your paycheque directly to your creditor. The process continues until your creditor receives all the money you owe them.
Any commercial creditor in Ontario can legally garnish your wages, including:
Credit card companies
Banks
Private lenders
Government agencies
Collection agencies
Payday loan lenders
Canada Revenue Agency (CRA)
How creditors gain the right to seize your money
Your creditor must file a Statement of Claim to collect your wages and bring the motion to court. From there, they can obtain a judgment against you and receive a wage garnishment order. As the borrower, you'll have 21 days to dispute the debt or notify the creditor of an error on your account. If you fail to respond with a defence, the court will award your creditor with a Garnishment Order.
In general, lenders need to sue you to garnish your wages. However, there are a couple of exceptions to this rule.
Suppose you owe money to the CRA and cannot or refuse to pay it. In that case, the government agency can legally seize your wages without needing permission from the court. They only need to request your employer to withhold money from your paycheque and remit it to CRA. They do this be sending your employer a legal requirement to pay (RTP) letter.  A copy of the RTP letter will also be sent to you, making you aware of the garnishment that has been placed on your wages.
Similarly, a credit union only has to show that you've provided an assignment of your wages to begin collecting your money. In other words, if you've given prior consent to the credit union to garnish your wages, they don't have to obtain a Garnishment Order from the court.
How much of your wages can be garnished in Ontario?
In Ontario, the maximum amount a commercial creditor can garnish from your paycheque is 20% of your gross income. However, the court will consider your budget, income, expenses, and other financial obligations to determine how much your creditor can collect.
What's exempt from wage garnishment in Ontario?
Luckily, your creditor isn't free to seize every source of income you earn. The following income streams are exempt from wage garnishment orders:
Canada Pension Plan, Old Age Security, Guaranteed Income Supplement, and Employment income
Union membership dues
Basic financial assistance (such as welfare payments)
Child support payments
However, unlike other commercial creditors, the CRA does have the right to seize certain government benefits, like CPP and OAS payments. Essentially, they'll issue a set-off order, meaning any payments the federal government owes you will go directly toward settling your CRA debt.
How to stop wage garnishment in Ontario
If you're looking to put a stop to wage garnishment, you have four options:
Repay your debt
Negotiate with your creditor
File a consumer proposal
File for bankruptcy
Not surprisingly, repaying your creditor the money you owe them will make a wage garnishment vanish.
A quick way to get a hold of the money you need is to obtain another loan and use the proceeds to settle your balance. Doing so will prompt your creditor to cancel the wage garnishment.
However, taking on more debt to pay off your existing debt is only a temporary solution to the problem. You're now stuck with a new loan – and a new creditor who can also sue you and go after your wages.
Negotiate with your creditors
Some lenders may be willing to negotiate a new payment schedule with you, reduce your interest charges, waive late fees, etc. It doesn't hurt to contact them to see if they can accommodate your request.
However, if your wages are already being garnished, it's likely already too late to strike a deal. Your lender probably has lost faith in your promise to repay your debt. Even if you come to some agreement, the terms aren't legally binding, so your creditor can still seize your wages if they choose to do so.
A consumer proposal is a federally regulated insolvency program for borrowers struggling with debt payments. Under the guidance of a Licensed Insolvency Trustee, you'll have the opportunity to negotiate with your creditors a new repayment plan. You may be eligible to reduce up to 80% of your unsecured debt, leaving you with a more manageable balance to repay.
In addition, filing a consumer proposal will provide you with certain legal protections, one of which is stopping wage garnishments. Once you begin the program, creditors can no longer garnish your wages.
Bankruptcy is another federally regulated insolvency program. It differs from a consumer proposal in that it allows you to eliminate up to 100% of your unsecured debt, giving you a fresh start to rebuild your finances. Filing for bankruptcy will also legally stop all wage garnishments, just like a consumer proposal.
However, these benefits come at a price: you'll need to surrender a considerable portion of your assets to creditors.
Our recommendation for putting an immediate stop to wage garnishment
We can wholeheartedly recommend a consumer proposal to stop wage garnishment in Ontario. It's also ideal for discharging a sizable chunk of your debt and starting fresh with a new, manageable payment schedule. If you're unsure how a consumer proposal works, contact David Sklar & Associates. We can walk you through the process step by step. 
If you qualify, filing a consumer proposal will enable you to:
Stop wage garnishments 
Stop collection calls
Keep your assets
Pay off all your debt at a fraction of the total in five years or less
While bankruptcy is also a viable option, there's a good chance that a consumer proposal will provide the debt relief you need to get back on track financially. As a result, you can avoid the harsher consequences of bankruptcy. 
Ready to stop that wage garnishment order that's been causing you grief? Then contact us today for a free, no-obligation consultation. A Licensed Insolvency Trustee who can review your situation and advise whether filing a consumer proposal or bankruptcy is the best option for you.
Stop wage garnishment with a Consumer Proposal
Take a moment to learn about the benefits of consolidating your debt with a Consumer Proposal. Our team of Licensed Insolvency Trustees will help you every step of the way.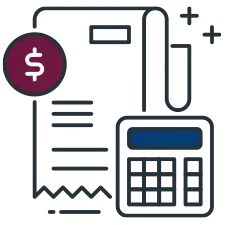 Find out how much you can save with our
Consumer Proposal Debt Calculator
Use the slider below to tell us how much you owe and we will show you how much you can save!
*Do Not Include Mortgage or Car Loan Debt.
With a consumer proposal at 0% interest, you will only have to pay back:
$3,480/$58 per month
Advantages of a Consumer Proposal
Advice on Wage Garnishment

Getting into debt is easy. Getting out is a different story.
Did you know there is a Canadian debt relief program federally regulated by the Canadian Government, designed to help citizens avoid claiming bankruptcy? This amazing program can only be administered by a Licensed Insolvency Trustee (LIT).
If you're struggling to make your payments every month and creditors won't stop calling, we can help.
What our clients are saying.
ally.
I was a little nervous going into my consumer proposal with David Sklar & Associates as I had a horrible experience attempting to file with a different group.Following the first correspondence, I immediately felt much more relaxed and confident in my decision.Beatriz was incredible! I feel so lucky to have had her working with me.She was friendly and kind, professional, patient, considerate, and caring. I felt no judgment in anyway. Honestly, speaking with her regarding my debt felt like I was speaking with a family member – just very easy to discuss how I ended up in my financial situation and being met with understanding, no judgment.Mark was also very kind and made sure that I understood what was discussed and was open to going over it again if needed prior to signing.David Sklar & Associates is the team you want handling and assisting you with your debt. I have only positive things to say about them and will 100% recommend them to anyone if the situation ever arises.
1701530179
Sameer Kamal
Helped me with filing for bankruptcy and getting a fresh start and made the whole process seamless and easy.
1701361659
Alexander Arepyev
I would like to say "Thank you very much" for David Sklar team that handled my case smoothly and without any issues! I am glad that I ve got consultation by Jerry Janiec. He explained me all process in details and told me right away what options I do have to resolve financial difficulties. I ve proceed with consumer Proposal option and entire process was very smooth. Jerry took care of my case and gave me personal recommendations for future! Thank you very much Jerry and Hernee for your help and really take care of your clients!
1701306224
Anthony Mcfeat
Very knowledgeable, helpful and fast service
1701299046
Deborah
I am so delighted to have found this company. They are the best. Everyone in the office is very nice never to busy to assist you. Thank you David Sklar and Shirley and associates for being you. 😊🌺😊
1701263894
Crystal Minaker
Trina was amazing and quick. No judgement was made and they all made me feel I made the right decision. Would highly recommend them
1701222756
Eldon Aubie
Trina was very easy to work with. Any questions I had were answered promptly. What seemed like a complicated process was explained in a clear manner that wasn't at all intimidating. It made for a more comfortable experience during a turbulent time.
1701134421
Kimberley Lyder-Niles
Jackie is very professional...I would recommend David Sklar to anybody especially knowing how understanding they are.
1700968057
Next Reviews
Our team of Licensed Insolvency Trustees in Ontario can help you get out of debt and in control of your own financial future. We've helped thousands of people and we can help you too. 
We know this is stressful, but you're not alone.
It's going to be okay.
Book your free consultation today. We'll do the rest.