Licensed Insolvency Trustees (LITs)
We are federally regulated professionals who provide advice and services to
individuals and businesses with debt problems
We help folks from all walks of life and we can help you, too.
As Licensed Insolvency Trustees (LITs), we help people experiencing problems in repaying their debts. We accomplish this by providing practical advice and implementing strategies to reduce debt obligations.
We're also the only professionals in Canada authorized to assist individuals in reducing or eliminating debts through a consumer proposal or bankruptcy. These government-sponsored debt relief programs are designed for those who cannot repay their debts in full. For some people, these options are far more practical and effective than relying on debt consolidation loans or employing the services of a debt settlement agency.
Our process is


federally


regulated
The Canadian government entrusts licensed Insolvency Trustees to help people fix their debt problems
Licensed Insolvency Trustees are individuals authorized by the Government of Canada to administer bankruptcies and consumer proposals. They must observe federal standards of practice required by the Bankruptcy and Insolvency Act (BIA) and abide by a strict Code of Ethics. The Office of the Superintendent of Bankruptcy (OSB) sets the regulations for the industry, which all Licensed Insolvency Trustees must follow.
Previously, these debt experts were called bankruptcy trustees or trustees in bankruptcy. However, the OSB required the profession to use the designation of licensed insolvency trustee as of April 2016. The new title more accurately reflects the scope of services they provide.
Despite the name change, a Licensed Insolvency Trustee's role remains the same today: to provide individuals with the broadest range of options to tackle their debt issues and improve their financial well-being.
At David Sklar & Associates, we take great pride in being part of an industry that helps people free themselves from crippling debts. When you team up with us, we'll hold your hand and make the process as easy for you as possible. We'll take care of all the necessary paperwork and give you the tools your need to succeed.
You don't have to pay any fee to meet with one of our debt experts and learn about the debt relief options available. Don't hesitate to contact us to book your free, no-obligation appointment – we serve customers in locations across Ontario!
Chartered Insolvency and Restructuring Professional
A Chartered Insolvency and Restructuring Professional (CIRP) is the most highly trained and educated debt expert in Canada. A CIRP-designated Licensed Insolvency Trustee is a debt professional who is licensed by the federal government to undertake insolvency proceedings such as consumer proposals and bankruptcies.
A Licensed Insolvency Trustee will deal directly with creditors on your behalf
Once you file a consumer proposal or bankruptcy you no longer need to speak to your creditors.  We will speak to your creditors on your behalf and let them know they can longer peruse collections, or legal action against you. You can start living stress free again.
Our Licensed Insolvency Trustees offer free financial advice
You're already under a great deal of financial stress, that's why we offer free financial advice.  It's important that you are aware of the many unregulated companies that claim to help, but simply charge a referral fee to pass you along to a Licensed Insolvency Trustee.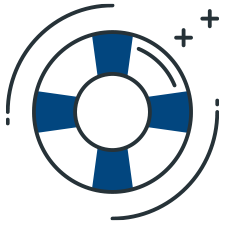 Drowning in debt?
We can get you in a life raft.
When you're drowning in debt, it's nearly impossible to think about anything else. The moment you allow yourself to feel happy about something, you worry if the next phone call will be the one that you won't be able to financially recover from.  
If debts are piling up and you're struggling to stay financially afloat, the Licensed Insolvency Trustees at David Sklar & Associates are here for you.
Discussing your options with a Licensed Insolvency Trustee
It's important that you know your options, and a Licensed Insolvency Trustee can help you understand them all.  Filing a Consumer Proposal or Bankruptcy may not be the right option for you.  Make a decision your future self will thank you for and speak to one of our LITs.
Why is an LIT


the best option?
Ready to leave your debt behind? The first step is to meet with one of our Licensed Insolvency Trustees to review your options
Before you take action to tackle your debts, it's vital you know all your options. After all, you want to be sure that you choose the one that'll improve rather than worsen your situation. At David Sklar & Associates, we'll help you do exactly that.
Depending on your situation, some practical advice may be all you need to guide you down the right path. You may not need to file a consumer proposal or bankruptcy. In fact, we only recommend pursuing bankruptcy as a last resort.
Make a decision that your future self will thank you for, and book a free, confidential meeting with one of our LITs.
Get to know our Licensed Insolvency Trustees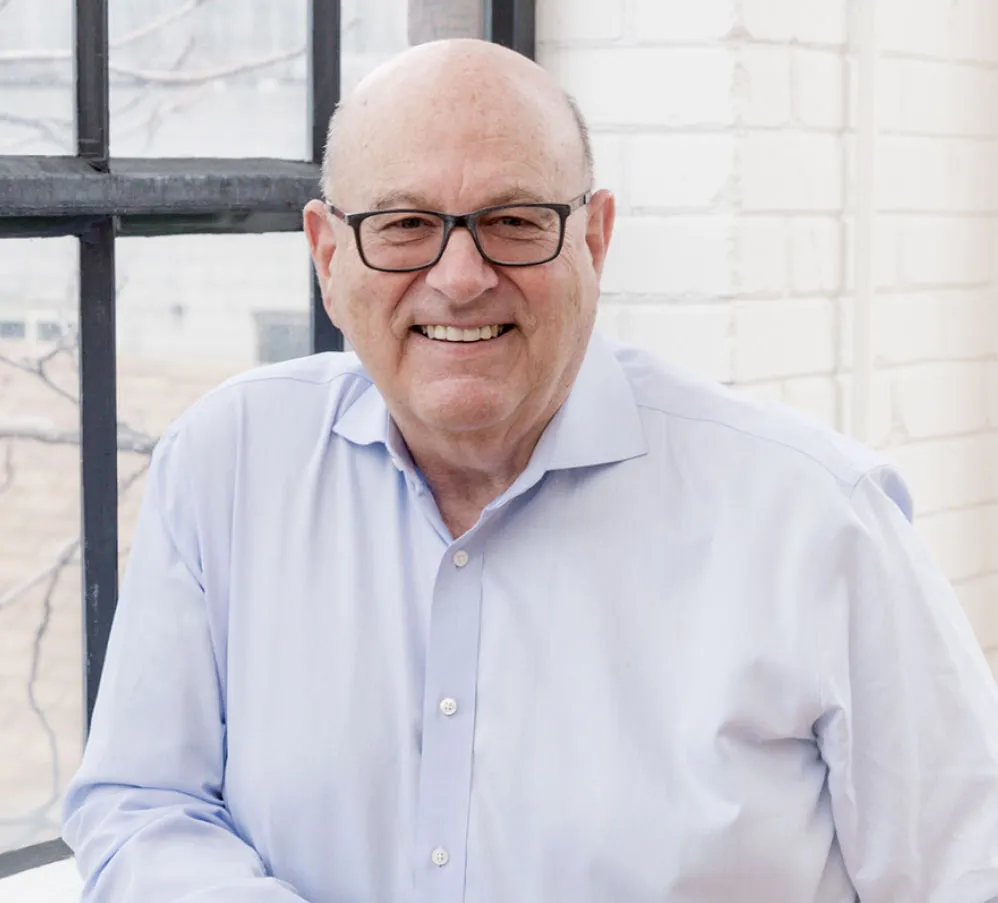 David Sklar
CA, CPA, CIRP, LIT
Licensed Insolvency Trustee
In 1997, David formed David Sklar & Associates Inc. a caring, professional firm that provides solutions for people dealing with financial stress through a wide range of services. Over the years, David Sklar & Associates has grown to multiple offices throughout Ontario and is one of the largest filers of Consumer Proposals and Bankruptcies in Ontario.
David is currently a member of the Canadian Institute of Chartered Accountants and the Institute of Chartered Accountants of Ontario. He is also a licensed credit counsellor, has earned the CIRP designation (Chartered Insolvency and Restructuring Professional), and is a general member of the Ontario Association of Restructuring Profession
Mark Morgan
CA, CPA, CIRP, LIT
Licensed Insolvency Trustee
In 2006, Mark – a successful Chartered Professional Accountant, earned his Chartered Insolvency and Restructuring Professional designation. Active in Insolvencies since 2001, he uses his knowledge, experience and empathy to help people and businesses find the right solutions to their financial problems. Mark delights in helping clients, "realize that they can and will rid themselves of the financial chaos that has held them down for so long". He encourages his clients to learn from past mistakes and then use that knowledge to build a better tomorro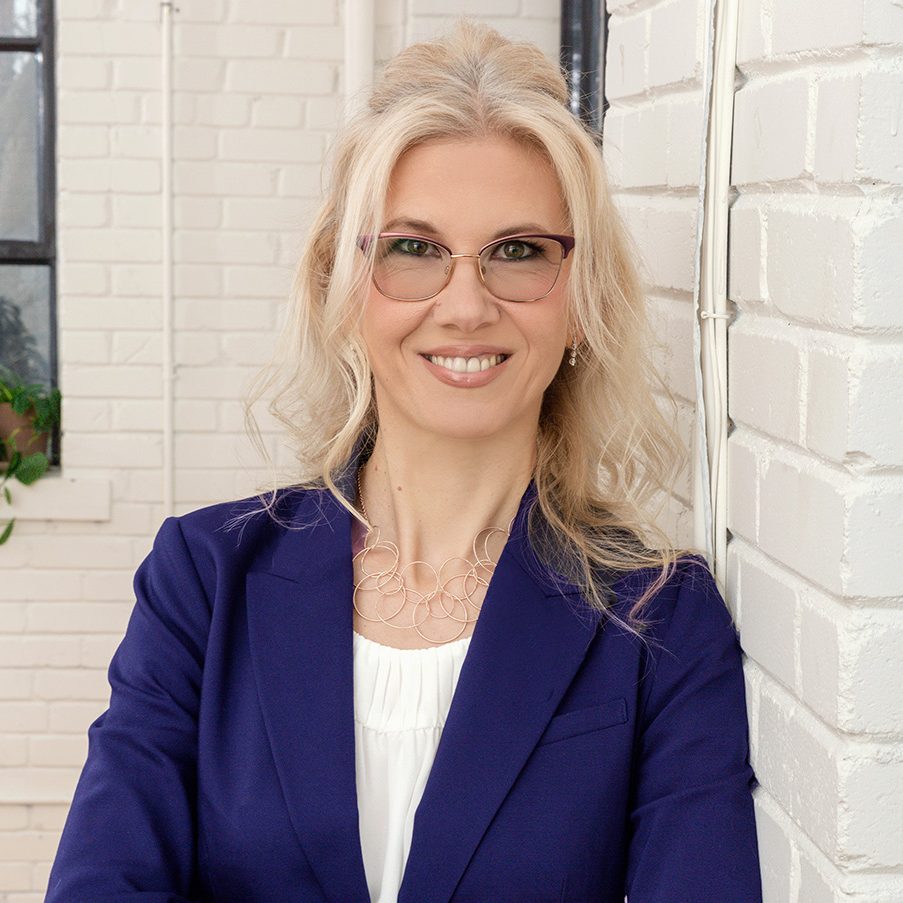 Olga Chtcherbakova
CIRP, LIT
Licensed Insolvency Trustee
Olga is a Licensed Insolvency Trustee, Chartered Insolvency and Restructuring Professional (CIRP), with over sixteen years of experience in personal and commercial debt restructurings, bankruptcies, Consumer Proposals, and receivership engagements. Olga always brings a friendly caring and understanding approach to helping her clients.  Her creativity and knowledge of the industry are what make her so effective when finding the right debt solution. Olga strives to put people at ease by elevating their debt so they can move on to a positive financial future.
Licensed Insolvency Trustee
As a Chartered Insolvency Restructuring Professional and Licensed Insolvency Trustee, with years of experience and a proven ability to help his clients get the fresh financial start they need, Richard has taken on the additional task of helping those Toronto Area residents who are in need of debt management support, find their solutions at David Sklar & Associates. Richard knows that debt resolution is not the end – it is a new beginning – a fresh start for a brighter financial life.
Getting into debt is easy. Getting out is a different story.
Did you know there is a Canadian debt relief program federally regulated by the Canadian Government, designed to help citizens avoid claiming bankruptcy? This amazing program can only be administered by a Licensed Insolvency Trustee (LIT).
If you're struggling to make your payments every month and creditors won't stop calling, we can help.
What our clients are saying.
I worked primarily with Christine, who was very friendly and outgoing. She was quick to help me, and explained everything I needed to know very well. She's quick to answer any questions I may have as well. The other members I spoke with were also very kind and jovial, and were happy to help me with anything they could. They made sure my proposal fit within my budget, and got everything going very quickly. I was happy to work with them, and would highly recommend their very friendly service!
1695841291
Very processional and understanding of my situation. Thanks to all your team.
1695320109
Jennifer Norton's exceptional assistance with my consumer proposal was life-changing. Her professionalism, expertise, and dedication were evident from the start. Jennifer's thorough explanations and attention to detail created a tailored proposal that set a clear path to financial freedom. She went above and beyond, advocating for my best interests and providing invaluable support. Thanks to Jennifer, I'm on track to a stress-free financial future. I wholeheartedly recommend her – she's not just a financial expert; she's a life-changer. Thank you, Jennifer!
1695089142
They made a difficult situation, easy thank you.
1694806611
I had a great experience with Christine from David Sklar & associates. Very professional, and easy to get through. Thank you
1694804075
Great customer service and a smooth process to get your finances on track. Informative and thorough.
1694799042
From the moment I sat down in the office, I felt welcome and at ease. Grace Cuffaro was both friendly and highly informative. She is extremely knowledgeable and answered all of my questions in detail, making sure I understood before moving on. I was reassured throughout the process that I was making the right decision and that it was not uncommon nor anything to be ashamed of. I didn't expect my appointments to be such positive experiences, but that's exactly what they've been!
1694670814
I was in a tough financial position and found myself searching for relief. I came across David Sklar & Associates page when doing my research on financial advice. The reviews were amazing, but I was concern because I didn't know what to expect. I made the decision to set up a consultation and had the pleasure to meet with Jennifer Norton. Right from the beginning, she was attentive, knowledgeable, and pleasant to meet with. The experience was painless and very educational. Jennifer made sure I understood my choices, answered my questions, and concerns promptly, in person, over the phone and via email. I've been working with Jennifer for a couple months now and I am pleased that Jennifer is the manager handling my file. I would and have recommend Jennifer Norton, David Sklar & Associates to anyone in need of direction regarding finances.
1694547608
Next Reviews
Our team of Licensed Insolvency Trustees in Ontario can help you get out of debt and in control of your own financial future. We've helped thousands of people and we can help you too. 
We know this is stressful, but
you're not alone.
It's going to be okay.
Book your free consultation today. We'll do the rest.