Licensed Insolvency Trustees (LITs)
We are federally regulated professionals who provide advice and services to
individuals and businesses with debt problems
We help folks from all walks of life and we can help you, too.
Licensed Insolvency Trustees (LITs) are the only professionals authorized to help you find the right government-regulated program to reduce or eliminate your debt, such as consumer proposals or bankruptcy.
We can help you out of whatever financial difficulty you've found yourself in and we'll do so with compassion. 
Our process is


federally


regulated
Licensed Insolvency Trustee are Trusted by the Canadian government
Licensed Insolvency Trustees are federally regulated by the (OSB) and must adhere to federal standards of practice, including the Code of Ethics for Trustees.  It doesn't cost you anything to meet with us to learn about the different debt options available to you. When you choose to work with David Sklar & Associates, we will hold your hand throughout the process, filing all the necessary paperwork and giving the tools you need to rebuild your financial future. 
Chartered Insolvency and Restructuring Professional
A Chartered Insolvency and Restructuring Professional (CIRP) is the most highly trained and educated debt expert in Canada. A CIRP-designated Licensed Insolvency Trustee is a debt professional who is licensed by the federal government to undertake insolvency proceedings such as consumer proposals and bankruptcies.
A Licensed Insolvency Trustee will deal directly with creditors on your behalf
Once you file a consumer proposal or bankruptcy you no longer need to speak to your creditors.  We will speak to your creditors on your behalf and let them know they can longer peruse collections, or legal action against you. You can start living stress free again.
Our Licensed Insolvency Trustees offer free financial advice
You're already under a great deal of financial stress, that's why we offer free financial advice.  It's important that you are aware of the many unregulated companies that claim to help, but simply charge a referral fee to pass you along to a Licensed Insolvency Trustee.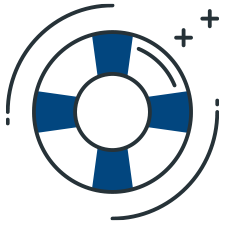 Drowning in debt?
We can get you in a life raft.
When you're drowning in debt, it's nearly impossible to think about anything else. The moment you allow yourself to feel happy about something, you worry if the next phone call will be the one that you won't be able to financially recover from.  
If debts are piling up and you're struggling to stay financially afloat, the Licensed Insolvency Trustees at David Sklar & Associates are here for you.
Discussing your options with a Licensed Insolvency Trustee
It's important that you know your options, and a Licensed Insolvency Trustee can help you understand them all.  Filing a Consumer Proposal or Bankruptcy may not be the right option for you.  Make a decision your future self will thank you for and speak to one of our LITs.
Why is an LIT


the best option?
Get to know our Licensed Insolvency Trustees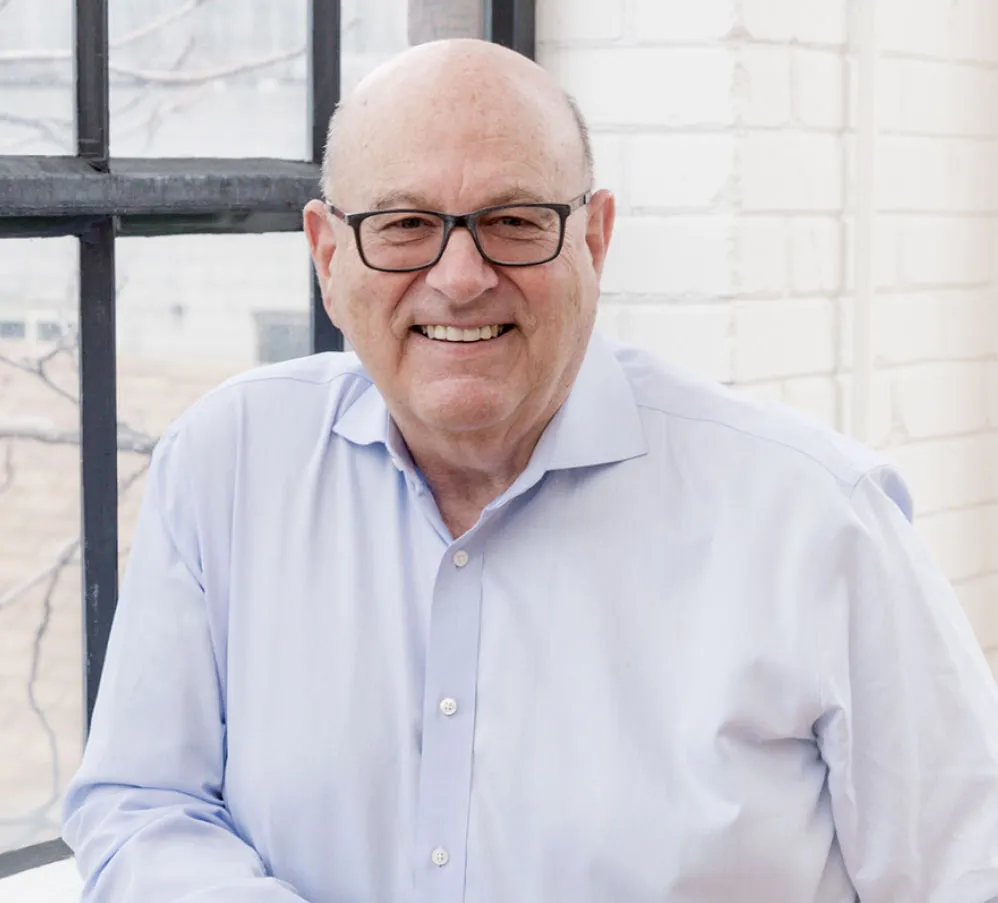 David Sklar
CA, CPA, CIRP, LIT
Licensed Insolvency Trustee
In 1997, David formed David Sklar & Associates Inc. a caring, professional firm that provides solutions for people dealing with financial stress through a wide range of services. Over the years, David Sklar & Associates has grown to multiple offices throughout Ontario and is one of the largest filers of Consumer Proposals and Bankruptcies in Ontario.
David is currently a member of the Canadian Institute of Chartered Accountants and the Institute of Chartered Accountants of Ontario. He is also a licensed credit counsellor, has earned the CIRP designation (Chartered Insolvency and Restructuring Professional), and is a general member of the Ontario Association of Restructuring Profession
Mark Morgan
CA, CPA, CIRP, LIT
Licensed Insolvency Trustee
In 2006, Mark – a successful Chartered Professional Accountant, earned his Chartered Insolvency and Restructuring Professional designation. Active in Insolvencies since 2001, he uses his knowledge, experience and empathy to help people and businesses find the right solutions to their financial problems. Mark delights in helping clients, "realize that they can and will rid themselves of the financial chaos that has held them down for so long". He encourages his clients to learn from past mistakes and then use that knowledge to build a better tomorro
Olga Chtcherbakova
CIRP, LIT
Licensed Insolvency Trustee
Olga is a Licensed Insolvency Trustee, Chartered Insolvency and Restructuring Professional (CIRP), with over sixteen years of experience in personal and commercial debt restructurings, bankruptcies, Consumer Proposals, and receivership engagements. Olga always brings a friendly caring and understanding approach to helping her clients.  Her creativity and knowledge of the industry are what make her so effective when finding the right debt solution. Olga strives to put people at ease by elevating their debt so they can move on to a positive financial future.
Licensed Insolvency Trustee
As a Chartered Insolvency Restructuring Professional and Licensed Insolvency Trustee, with years of experience and a proven ability to help his clients get the fresh financial start they need, Richard has taken on the additional task of helping those Toronto Area residents who are in need of debt management support, find their solutions at David Sklar & Associates. Richard knows that debt resolution is not the end – it is a new beginning – a fresh start for a brighter financial life.
Getting into debt is easy. Getting out is a different story.
Did you know there is a Debt Program federally regulated by the Canadian Government, designed to help citizens avoid claiming bankruptcy? This amazing program can only be administered by a Licensed Insolvency Trustee (LIT).
If you're struggling to make your payments every month and creditors won't stop calling, we can help.
Our team of Licensed Insolvency Trustees in Ontario can help you get out of debt and in control of your own financial future. We've helped thousands of people and we can help you too. 
We know this is stressful, but
you're not alone.
It's going to be okay.
Book your free consultation today. We'll do the rest.