Credit Counselling Services
Establish better spending habits and find lasting debt relief – we can show you how!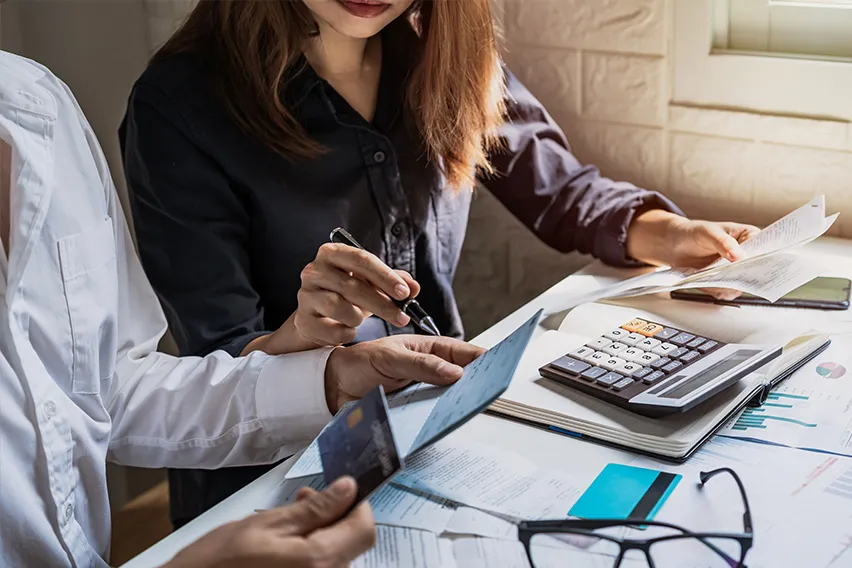 What is credit counselling?
Credit counselling gives you the knowledge and resources to make better financial decisions and avoid debt problems. In Ontario (and elsewhere in Canada), credit counselling is mandatory after a successful discharge from a bankruptcy or consumer proposal.
Understanding how to properly manage your money may seem intimidating, especially if you've been overwhelmed by debt problems for many years. It can be tough to know where to start.
That's where we come in!
Financial guidance from licensed professionals
At David Sklar and Associates, our team of Licensed Insolvency Trustees has provided credit counselling in Ontario since 1997. They're patient, understanding and passionate about teaching people how to take control of their money.

By working with us, you'll acquire first-class money management skills. With boldness and confidence, you'll learn how to make your money work for you, not the other way around!
The guidance you need to make better financial decisions.
We can't understand why there's no formal real-life financial education offered in our schools. No wonder there are so many Canadians drowning in debt—it's simply not right!
That's why we're so passionate about helping people get control over their finances.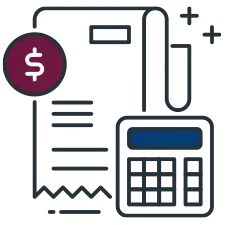 Learn how to manage your debt!
In a comfortable, judgement-free environment, we'll discuss your financial situation and carefully explain your debt relief options to you. We'll share strategies with you that will help you learn how to budget, how to save, and how to manage credit.
You'll finally be in a position to establish better spending habits, leading you to a financially free future.
What you'll learn through credit counselling:
Budgeting couldn't be easier…
One of the best tools that anyone can have is a budget.
Many of our clients learn how to successfully use a budget for the first time. These are valuable lessons that can be used by everyone who wants to manage their debt and build their financial security.
Step 1 – Clearly understand your current financial position
This step can be a little scary, especially if it's your first time assessing the state of your finances. Just remember to be as honest and as accurate as possible. The more details you identify, the easier it'll be for you to navigate your way out of debt and work toward financial stability and security.
To get started, review the expense & income worksheet below – it'll serve as a handy starting point for working toward your financial goals. We recommend that couples work on their family budget together.
Step 2 – Clearly identify your financial goals
Financial goals are not the idle fantasy of sudden and extreme wealth, they are the reality that you can create for yourself if you use your money wisely. When first setting financial goals it is important to set goals that you will be able to achieve in a reasonable length of time. Compare your Average Monthly Income to your total Average Monthly Expenses – is there money you could earmark for paying down your credit cards? If so, how much do you think you could pay your cards down by?
Step 3 – Create your new budget
At this point, you have completed your Expense & Income worksheet, you have a good idea of how you are spending your money and how much money you are earning. You have begun to identify those financial goals that will help you to do the things you really want to do with your money – and you have selected one or more financial goals to start working on.
Now you will now be able to set up a budget worksheet using the link below. It is important that your budget records are correctly dated. Get used to thinking and re-thinking your Budget – it will take several months before it is a good fit for you. Even then, in order for your budget to be current and accurate – it will have to change to match your changing financial reality.
Step 4 – Monitor your budget and make required changes
Establishing the habit of successfully living on a budget requires a focus on your financial goals, consistency in monitoring your spending, sitting down and reviewing your budget and goals every month, and accepting the fact that you can do this!
No one is perfect – there will be good and not-so-good months – recognize your successes and don't beat yourself up over your slips. You are on the road to a debt-free life – and there are a lot of lessons to learn along the way – but you have a map (your budget), and you will get there.
Advice on Credit Counselling
Getting into debt is easy. Getting out is a different story.
Did you know there is a Canadian debt relief program federally regulated by the Canadian Government, designed to help citizens avoid claiming bankruptcy? This amazing program can only be administered by a Licensed Insolvency Trustee (LIT).
If you're struggling to make your payments every month and creditors won't stop calling, we can help.
Our team of Licensed Insolvency Trustees in Ontario can help you get out of debt and in control of your own financial future. We've helped thousands of people and we can help you too. 
We know this is stressful, but
you're not alone.
It's going to be okay.
Book your free consultation today. We'll do the rest.