Everything you need to know about declaring bankruptcy in Ontario, Canada.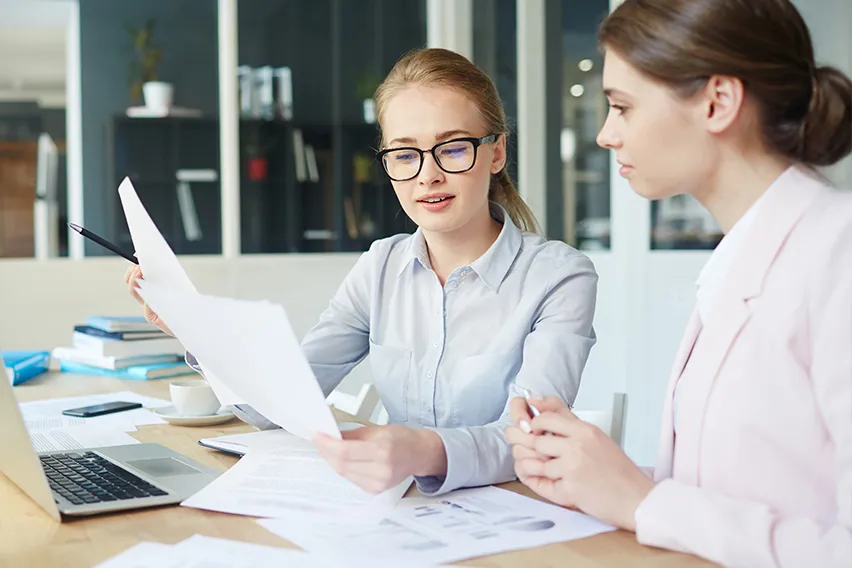 Bankruptcy isn't the only option for you.
Most people who come to us do not want to declare bankruptcy in Ontario and are relieved to learn that it's not the only option.  For most people, filing a Consumer Proposal is the #1 alternative to personal bankruptcy.
One of our Licensed Insolvency Trustees (LITs) can help you understand all of the debt-relief options available to you. After you speak to a LIT, If you decide that filing for bankruptcy is the best decision for your situation, it's not the end of the world!
We will hold your hand before, during, and after the process is complete.
In Canada, bankruptcy is a legal proceeding that allows you to eliminate unsecured debts that you cannot afford to repay. It's one of two federal debt relief programs available in the country, the other being a consumer proposal. The Bankruptcy and Insolvency Act (BIA) governs how a bankruptcy takes place, outlining rules and requirements for all parties involved.
Why would someone need to file for bankruptcy in Ontario?
There could be numerous reasons, but they all stem from an inability to meet debt payment obligations. Individuals typically file bankruptcy as a last resort after trying everything possible to resolve their debt problems.
It doesn't take much for the average person to find themselves drowning in debt, an adverse life event, such as a major illness, divorce, or job loss, can wreak havoc on a person's finances, causing them to fall behind on bills quickly. As a result, they have no choice but to rely on debt to pay their living expenses. These circumstances can happen to anyone through no fault of their own.
Perhaps you've found yourself in such a situation, in that case, declaring bankruptcy can help you get the fresh start you deserve to build toward a more promising future for you and your family.
However, filing for bankruptcy in Ontario (or anywhere in Canada) should not be taken lightly! While it can help immensely in resolving your debts, you need to consider both the pros and cons before getting started. Depending on your circumstances, you can avoid bankruptcy and find the debt relief you need through an alternative solution.
How can declaring personal bankruptcy help?
Once you decide that Bankruptcy is the right option, your license insolvency trustee will grant you a stay of proceedings, this means that your creditors must cease all efforts to collect on the debts you owe. They cannot initiate or continue lawsuits against you, including wage garnishments and all collections calls will stop.
It's impossible to obtain this type of protection from creditors through other forms of credit counselling or debt management plans. Only bankruptcy (or a consumer proposal) can provide you with legal protection from creditors, collection actions and lawsuits, immediately reliving your financial stress.
Beyond the immediate relief from lawsuits and harassing phone calls, completing bankruptcy from start to finish will legally absolve you from your unsecured debt obligations. Depending on your circumstances eliminating your debts can significantly improve your financial standing. You'll have more funds to pay your mortgage, rent, and other critical household expenses.
You can now focus on saving money for retirement, establishing an emergency fund, and even planning that much-needed vacation you've been postponing. Once you free yourself from unmanageable debts, your wallet becomes much lighter. And a whole world of opportunity opens for you.
Why you should work with a Licensed Insolvency trustee
In Canada, only a Licensed Insolvency Trustee (LIT) has the expertise and authority to administer bankruptcy on your behalf. At David Sklar and Associates, our team of passionate and knowledgeable LITs can review your situation and assess if bankruptcy is the best option for you.
If you're ready to learn about your options, contact us today to set up a free, no-obligation consultation. Or keep reading below to learn the ins and outs of bankruptcy works in Ontario. We're here to do everything we can to help you make an informed decision about tackling your debt!
Bankruptcy


is not your only


debt relief option!
What to expect if you file for bankruptcy
Suppose you choose personal bankruptcy as your debt relief solution. In that case, we'll work with you as your trusted guide and advisor every step of the way. One of our LITs will help you complete all the necessary documents with the Office of the Superintendent of Bankruptcy of Canada (OSB) to kickstart the process.
From that point on, we will deal directly with your creditors on your behalf.
What debts can you eliminate by declaring bankruptcy?
As mentioned above, bankruptcy deals exclusively with unsecured debts. These are loans where you've not pledged any asset as collateral, meaning your creditors have nothing to seize should you default on your payments. 
Here are some examples of debts you can include in a bankruptcy: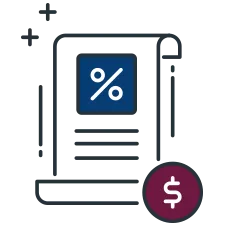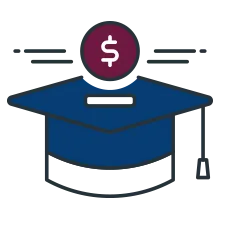 *if it's been at least seven years since you've graduated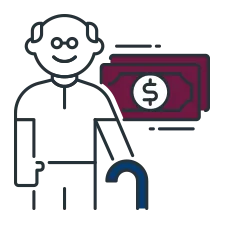 Bankruptcy will NOT eliminate the following debts: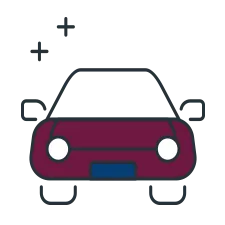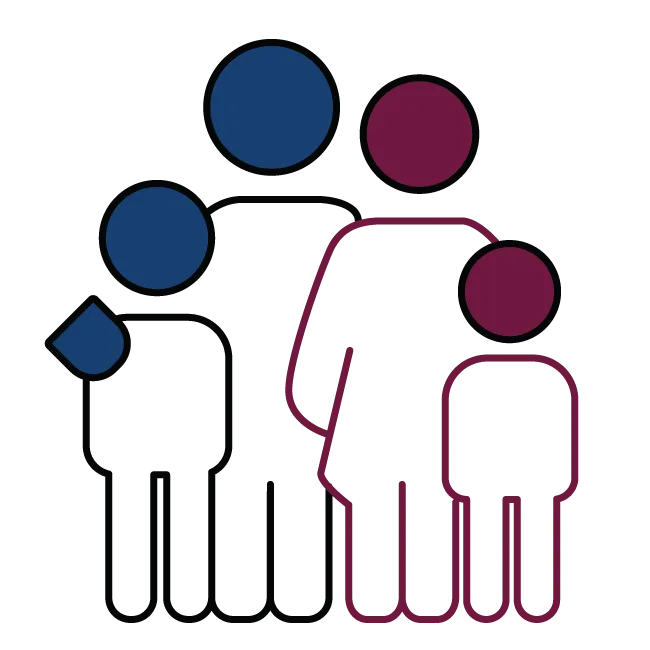 Child and spousal support payments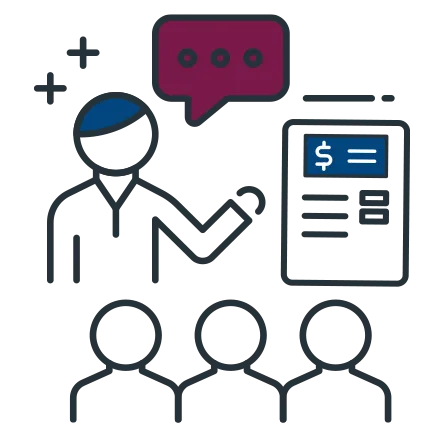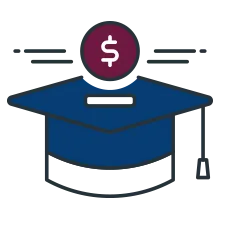 *Less than seven years old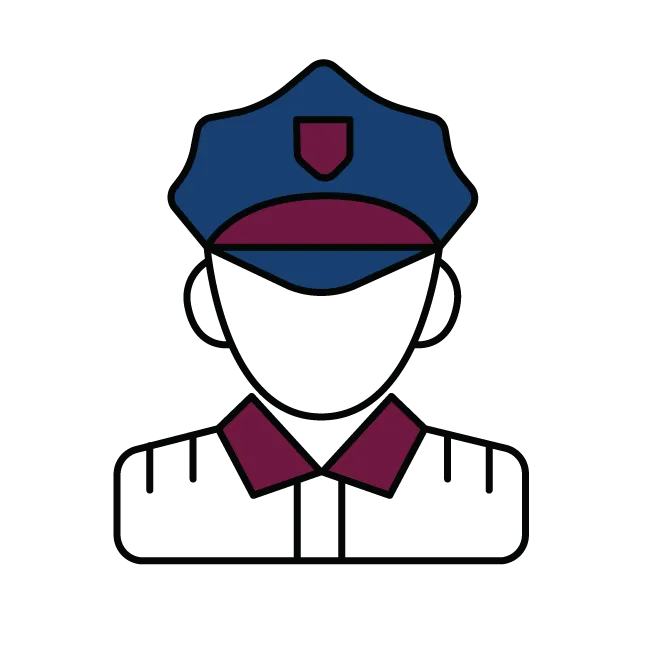 Debts resulting from fraud
Is bankruptcy the right debt relief option for you?
If you're struggling with unsecured debts, bankruptcy can help you eradicate them for good. However, there are consequences to declaring bankruptcy, so you need to be sure that it's the most effective and practical way to achieve freedom from debt problems. 
The first step to making that determination is to assess your debt situation honestly and objectively. And that's where we come in! 
At David Sklar & Associates, we never assume bankruptcy is the only solution for everyone looking to resolve their debts. Most people who come to us do not want to declare bankruptcy and are relieved to learn that it's not the only option. In fact, most of our clients discover that filing a consumer proposal is a superior alternative to bankruptcy.
One of our Licensed Insolvency Trustees can help you understand all the debt-relief options available. If you decide that filing for bankruptcy is the best solution for your situation, it's not the end of the world! We will hold your hand before, during, and after you complete the process.
Contact us today to explore your options if you're feeling lost and frustrated by mounting interest charges and endless collection calls. We've helped thousands of people across Ontario find debt relief since 1998 – we can help you too!
Bankruptcy vs.
Consumer Proposal
Filing a bankruptcy in Canada or a consumer proposal will help you to clear your debts and protect you from creditors but there are some important differences to be aware of. 
One major advantage of a consumer proposal is that you will not lose any of your assets and you are not required to surrender anything.
Total debt must be less than $250,000
Available to individuals or companies
Only available to individuals
You keep your Assets: Home, Car, RRSP's, RESP's, & Investments
Calendar year's tax refunds go to creditors
Payments based on household income and value of assets
Payments are structured based on what you can afford
The payment is NOT flexible, first bankruptcy 9-21 months, second-time bankruptcy 24-36 months
The payment is flexible you can pay everything immediately (lump sum), or stretch your payments over a maximum of 5 years the choice is yours
Getting into debt is easy. Getting out is a different story.
Did you know there is a Canadian debt relief program federally regulated by the Canadian Government, designed to help citizens avoid claiming bankruptcy? This amazing program can only be administered by a Licensed Insolvency Trustee (LIT).
If you're struggling to make your payments every month and creditors won't stop calling, we can help.
What our clients are saying.
I worked primarily with Christine, who was very friendly and outgoing. She was quick to help me, and explained everything I needed to know very well. She's quick to answer any questions I may have as well. The other members I spoke with were also very kind and jovial, and were happy to help me with anything they could. They made sure my proposal fit within my budget, and got everything going very quickly. I was happy to work with them, and would highly recommend their very friendly service!
1695841291
Very processional and understanding of my situation. Thanks to all your team.
1695320109
Jennifer Norton's exceptional assistance with my consumer proposal was life-changing. Her professionalism, expertise, and dedication were evident from the start. Jennifer's thorough explanations and attention to detail created a tailored proposal that set a clear path to financial freedom. She went above and beyond, advocating for my best interests and providing invaluable support. Thanks to Jennifer, I'm on track to a stress-free financial future. I wholeheartedly recommend her – she's not just a financial expert; she's a life-changer. Thank you, Jennifer!
1695089142
They made a difficult situation, easy thank you.
1694806611
I had a great experience with Christine from David Sklar & associates. Very professional, and easy to get through. Thank you
1694804075
Great customer service and a smooth process to get your finances on track. Informative and thorough.
1694799042
From the moment I sat down in the office, I felt welcome and at ease. Grace Cuffaro was both friendly and highly informative. She is extremely knowledgeable and answered all of my questions in detail, making sure I understood before moving on. I was reassured throughout the process that I was making the right decision and that it was not uncommon nor anything to be ashamed of. I didn't expect my appointments to be such positive experiences, but that's exactly what they've been!
1694670814
I was in a tough financial position and found myself searching for relief. I came across David Sklar & Associates page when doing my research on financial advice. The reviews were amazing, but I was concern because I didn't know what to expect. I made the decision to set up a consultation and had the pleasure to meet with Jennifer Norton. Right from the beginning, she was attentive, knowledgeable, and pleasant to meet with. The experience was painless and very educational. Jennifer made sure I understood my choices, answered my questions, and concerns promptly, in person, over the phone and via email. I've been working with Jennifer for a couple months now and I am pleased that Jennifer is the manager handling my file. I would and have recommend Jennifer Norton, David Sklar & Associates to anyone in need of direction regarding finances.
1694547608
Next Reviews
Our team of Licensed Insolvency Trustees in Ontario can help you get out of debt and in control of your own financial future. We've helped thousands of people and we can help you too. 
We know this is stressful, but
you're not alone.
It's going to be okay.
Book your free consultation today. We'll do the rest.