Consumer Proposal in Ontario
A consumer proposal is the #1 alternative to personal bankruptcy in Ontario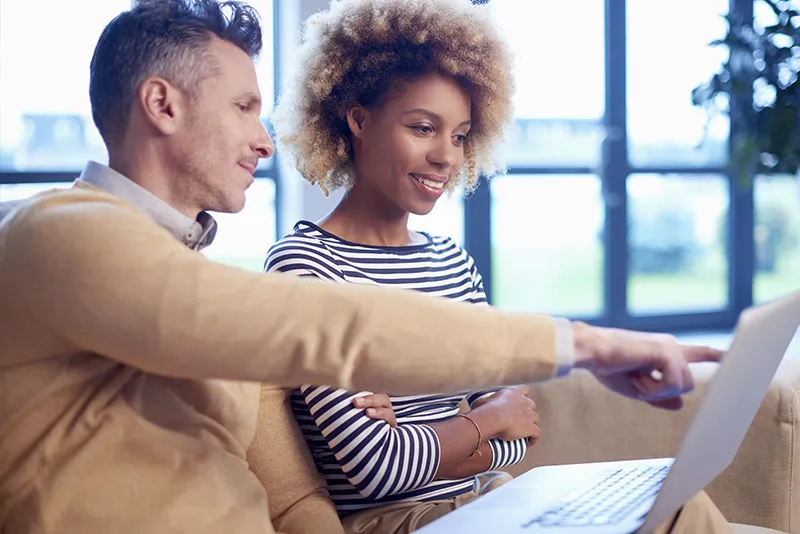 What is a consumer proposal?
Believe it or not, you can get out of debt without declaring personal bankruptcy or resorting to costly debt consolidation loans with a consumer proposal. 
The government of Canada offers a little-known debt-relief program, called a consumer proposal in Ontario. By filing a consumer proposal, you can reduce your debt by up to 80% through a negotiated settlement with your creditors without interest or penalties. 
Why work with a Licensed Insolvency Trustee?
Only a Licensed Insolvency Trustee (LIT) has the knowledge, training, and authority to file a consumer proposal in Ontario on your behalf. At David Sklar & Associates, we have a dedicated and passionate team of LITs and administrators who can guide you through the whole process, helping you to reduce as much of your debt as possible.
If you're struggling to keep up with your debt payments, a consumer proposal can give you the breathing room to get your finances back on track.  Our LITs can help you get there. Contact us today to learn if a consumer proposal is the right debt relief solution for you!
You are in a


judgement-free


zone with us!
David Sklar explains the benefits of a consumer proposal in Ontario
Our Canadian debt relief solution can help you reduce your debt by up to 80%. A consumer proposal is the #1 alternative to personal bankruptcy.
With the help of a Licensed Insolvency Trustee, you can reach an agreement with your creditors to repay a fraction of the debt you owe.
What debts can you include in a consumer proposal?
A consumer proposal helps deal specifically with unsecured debt, which includes the following:
*Student debt can only be included in a consumer proposal if seven years have passed since you've graduated
You cannot include secured debts in a consumer proposal, which is debt backed by an asset you own. A mortgage, car loan, home equity loan, or home equity line of credit (HELOC) don't qualify for discharge through a consumer proposal. Child support, alimony, and fines also are excluded.
For many people, it's the steep, double-digit interest rates found on credit cards, lines of credit, and similar unsecured loans that give them trouble. In fact, lenders can legally charge interest rates as high as 60% for loans in Ontario! And the rates can be even more excessive for payday loans.
By drastically reducing your high-interest unsecured debts, you'll have more room in your budget to keep up with your mortgage and car loan payments. 
How does a consumer proposal work?
Here's an example of how a Consumer Proposal works in Ontario, Imagine you owe: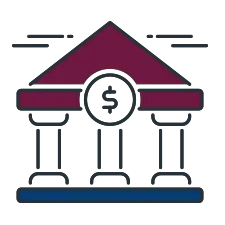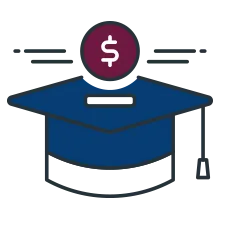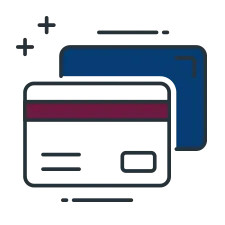 Your Debts include the following:
Step 1: DETERMINE HOW MUCH DEBT YOU CAN REPAY
During your first consultation, we'll determine how much of your total unsecured debt you can repay based on your current financial situation. In this scenario, let's assume the calculations show that you can repay $25,000 while still covering your rent, mortgage, and other living expenses.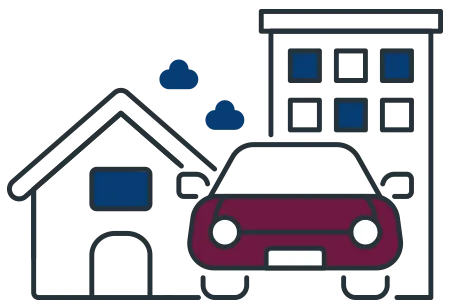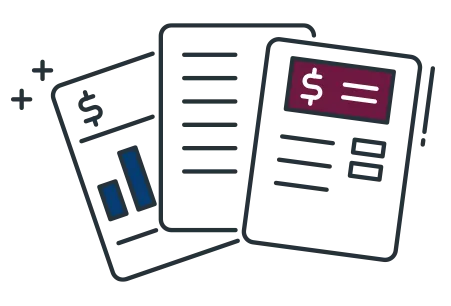 Step 2: PRESENT YOUR NEW PAYMENT PLAN TO YOUR CREDITORS
Your Licensed Insolvency Trustee will then take care of all the formal paperwork and present your consumer proposal settlement of $25,000 to the creditors. Most creditors would rather receive a portion of what you owe, rather than have you declare personal bankruptcy where they receive much less, or possibly nothing.
Once your consumer proposal is accepted by your creditors, the agreement is legally binding. You'll no longer be subject to harassing collection calls and are shielded from lawsuits from creditors. Any wage garnishment orders in effect will grind to a halt as well.!
Your $100,000 debt is reduced to:
Step 3: Start paying down your debt
Once your Consumer Proposal is accepted you will make one low monthly payment directly to David Sklar & Associates, consolidating all your debt, without interest and without penalties.
Payments are made monthly over a maximum of five years. You also have the option to repay the total amount at any time. We then disburse the funds to your creditors.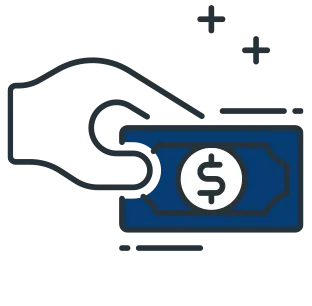 So... where did the rest of the debt go?
The truth of the matter is that the Canadian government would rather have you claim a consumer proposal in Ontario than a bankruptcy, and your creditors would rather get 20% of your debt than nothing (which is what they would receive if you claimed bankruptcy).
The remaining debt is simply forgiven.
As long as a Licensed Insolvency Trustee manages your consumer proposal, there's no catch. You don't have to worry about hidden fees, penalties, or other obligations. Provided you qualify, you have the right, as a Canadian citizen, to use a consumer proposal to help you free yourself from crippling debt.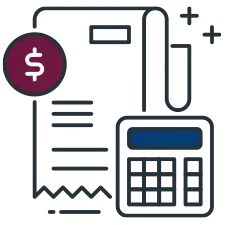 Find out how much you can save with our
Consumer Proposal Debt Calculator
Use the slider below to tell us how much you owe and we will show you how much you can save!
*This calculator simply provides an estimate of the total savings you could receive filing a consumer proposal. Actual results may vary as each financial situation is unique. Your actual payments will be based on your income, assets, and debts.
*Do Not Include Mortgage or Car Loan Debt.
With a consumer proposal at 0% interest, you will only have to pay back:
$3,480/$58 per month
Advantages of a Consumer Proposal in Ontario
Do you qualify for a consumer proposal in Ontario?
Consumer Proposal vs. Personal Bankruptcy

Filing a consumer proposal in Ontario or declaring personal bankruptcy will help you to clear your debts and protect you from creditors but there are some important differences to be aware of. 
One major advantage of a consumer proposal is that you will not lose any of your assets and you are not required to surrender anything.
Total debt must be less than $250,000
Only available to individuals
Available to individuals or companies
You keep your Assets: Home, Car, RRSP's, RESP's, & Investments
Calendar year's tax refunds go to creditors
Payments are structured based on what you can afford
Payments based on household income and value of assets
The payment is flexible you can pay everything immediately (lump sum), or stretch your payments over a maximum of 5 years the choice is yours
The payment is NOT flexible, first bankruptcy 9-21 months, second-time bankruptcy 24-36 months
Getting into debt is easy. Getting out is a different story.
We take pride in what we do and hearing how we've madea positive change in our customer's lives is the greatest reward we can receive.
We are here for you when you're ready to live your best life debt free!
What our clients are saying.
Adam Bertrand
So over the past few weeks I've had multiple contact with Christine. She was simply amazing. She helped me understand my debt and what options I had available to help relive some of my debt stress that's affecting my own well being and my family.David Sklar and associates is simply put an amazing company and I highly recommend them to absolutely anybody needing help!
16:05 06/05/23
Kris
Christine Sylver was very helpful to my situation. No question asked, she went above and beyond just to give me the options that I need to solve my problems. She explained and made me understand my options. Thank you Christine! Everything was done in a week. Regards, to Richard Sklar for explaining everything further to me. 😊
15:25 05/27/23
Mary M
I was blown away by how kind and empathetic Christine and David were. I came into the process expecting to feel embarrassed, but they were so helpful and unquestionably supportive, they made the whole experience a positive thing. On top of that, Christine found a solution for me that was better than I ever could have imagined. I highly recommend Christine, David, and colleagues to anyone.
22:29 05/15/23
Rob Hultgren
Christine Sylver has been very efficient in working with me in all aspects toward developing a very favourable consumer proposal which meets my financial budgeting very nicely. She also exhibited a very positive pro client attitude and was every pleasant to communicate with. Richard Sklar also demonstrated a very positive pro client attitude in explaining in detail all aspects. All great!!
19:31 05/12/23
John Horan
Dealing with Christine was a real pleasure.She was very understanding professional and knowledgeable she answered all my questions.I left feeling relieved a big burden was lifted from my shoulders
18:39 05/11/23
Jacquelyn Ireland
They are great to work with!
20:08 05/10/23
Hailey Cascagnette
Very happy I got in touch with Jackie! She has been a great help and a pleasure to work with! I highly recommend Jackie if you need help getting out of financial debt.
15:48 05/09/23
Cassandra Arevalo
I had the pleasure of working with Jackie and she made the experience very easy and was very honest which I appreciated as I was extremely nervous to go through with the process. Any questions or concerns I've had after our meetings were answered no problems and although it's been a few weeks I can honestly say I've never felt so stress-free. Very thankful for Jackie.
14:59 05/09/23
Next Reviews
Our team of Licensed Insolvency Trustees in Ontario can help you get out of debt and in control of your own financial future. We've helped thousands of people and we can help you too. 
We know this is stressful, but you're not alone.
It's going to be okay.
Book your free consultation today. We'll do the rest.