Canadian Debt Relief Program
A consumer proposal can save you thousands of dollars
Did you know there are Canadian debt relief programs that can help?
Believe it or not, you can get out of debt in Canada without declaring personal bankruptcy or resorting to costly debt consolidation loans. There is a Canadian Debt Relief program, called a consumer proposal and it can reduce your debt by up to 80%.
You deserve a fresh start.
Imagine your life with no debt
David Sklar & Associates will never charge a debt advice fee or other upfront costs.
Cost should never be a roadblock to someone receiving the assistance they truly require. Our goal is to act as your advocate, focusing on your needs and finding the most effective debt relief option for you.
Our process is


federally


regulated
Licensed Insolvency Trustees are Trusted by the Canadian government to provide debt relief
Licensed Insolvency Trustees are federally regulated by the (OSB) and must adhere to federal standards of practice, including the Code of Ethics for Trustees.  It doesn't cost you anything to meet with us to learn about the different debt options available to you. When you choose to work with David Sklar & Associates, we will hold your hand throughout the process, filing all the necessary paperwork and giving the tools you need to rebuild your financial future. 
A Consumer Proposal is one of the most effective Canadian debt relief options
A consumer proposal can substantially reduce your debt through a negotiated settlement with your creditors, without interest or penalty.
A Consumer Proposal must be filed through a Licensed Insolvency Trustee.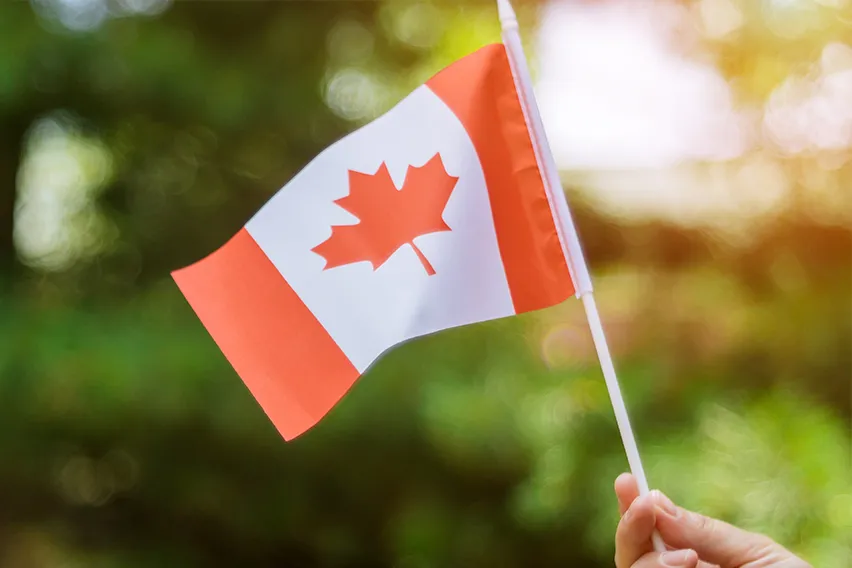 4 of the most common Canadian debt relief options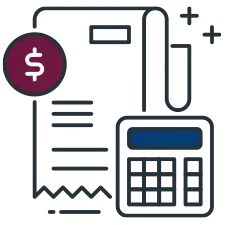 Find out how much you can save with our Consumer Proposal Debt Calculator
Use the slider below to tell us how much you owe and we will show you how much you can save!
*Do Not Include Mortgage or Car Loan Debt.
With a consumer proposal at 0% interest, you will only have to pay back:
$3,480/$58 per month
Advantages of a consumer proposal are:
How To File A Consumer Proposal In Ontario
In this video, a Licensed Insolvency Trustee explains to Mary and Paul that a consumer proposal might be the way to resolve their financial situation. The trustee tells them how a consumer proposal is different from bankruptcy and what they need to do.
You don't need to pay anyone to access an LIT for a consumer proposal or a bankruptcy, and no one else needs to represent you.
We take pride in what we do and hearing how we've madea positive change in our customer's lives is the greatest reward we can receive.
We are here for you when you're ready to live your best life debt free!
Find an office near you
Friendly, professional, local debt relief services in Ontario
or call 1-844-962-9200
What our clients are saying
Kris
Christine Sylver was very helpful to my situation. No question asked, she went above and beyond just to give me the options that I need to solve my problems. She explained and made me understand my options. Thank you Christine! Everything was done in a week. Regards, to Richard Sklar for explaining everything further to me. 😊
15:25 05/27/23
Mary M
I was blown away by how kind and empathetic Christine and David were. I came into the process expecting to feel embarrassed, but they were so helpful and unquestionably supportive, they made the whole experience a positive thing. On top of that, Christine found a solution for me that was better than I ever could have imagined. I highly recommend Christine, David, and colleagues to anyone.
22:29 05/15/23
Rob Hultgren
Christine Sylver has been very efficient in working with me in all aspects toward developing a very favourable consumer proposal which meets my financial budgeting very nicely. She also exhibited a very positive pro client attitude and was every pleasant to communicate with. Richard Sklar also demonstrated a very positive pro client attitude in explaining in detail all aspects. All great!!
19:31 05/12/23
John Horan
Dealing with Christine was a real pleasure.She was very understanding professional and knowledgeable she answered all my questions.I left feeling relieved a big burden was lifted from my shoulders
18:39 05/11/23
Jacquelyn Ireland
They are great to work with!
20:08 05/10/23
Hailey Cascagnette
Very happy I got in touch with Jackie! She has been a great help and a pleasure to work with! I highly recommend Jackie if you need help getting out of financial debt.
15:48 05/09/23
Cassandra Arevalo
I had the pleasure of working with Jackie and she made the experience very easy and was very honest which I appreciated as I was extremely nervous to go through with the process. Any questions or concerns I've had after our meetings were answered no problems and although it's been a few weeks I can honestly say I've never felt so stress-free. Very thankful for Jackie.
14:59 05/09/23
Kevin Chase
Very considerate of how people can sometimes make mistakes and need help to get things back on track. Great team of people. Thanks to Jacqueline for all her help.
22:20 05/07/23
Next Reviews
Getting into debt is easy. Getting out is a different story.
Did you know there is a Canadian debt relief program federally regulated by the Canadian Government, designed to help citizens avoid claiming bankruptcy? This amazing program can only be administered by a Licensed Insolvency Trustee (LIT).
If you're struggling to make your payments every month and creditors won't stop calling, we can help.
Our team of Licensed Insolvency Trustees in Ontario can help you get out of debt and in control of your own financial future. We've helped thousands of people and we can help you too. 
We know this is stressful, but you're not alone.
It's going to be okay.
Book your free consultation today. We'll do the rest.