How to File Bankruptcy in Ontario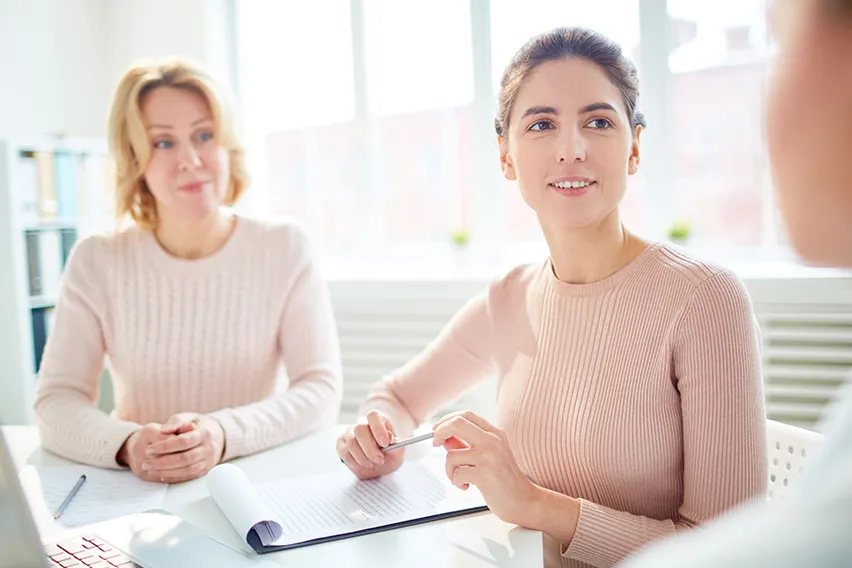 We can help you file bankruptcy in Ontario
After you book your free consultation and determine that bankruptcy is your best debt-relief option, we take care of the rest. We'll help you complete the necessary documents to kickstart the process. Once your bankruptcy begins, you'll receive instant legal protection from your creditors. Wage garnishments will stop, as will those pesky collection calls.
With compassion and patience, we'll guide you through each step and set you on the path to a brighter financial future.
What to expect from our supportive staff
Our goal at David Sklar & Associates is to provide exceptional customer service. We do that by taking a personalized approach to helping you find a debt relief solution that works best for your unique situation. By meeting with us, you'll know we have the knowledge and dedication to make your debt problems a thing of the past. We'll do everything in our power to ensure we exceed your expectations.
We are here for you when you're ready to live your best life debt free!
The steps for filing bankruptcy in Ontario, Canada
If you're browsing through this page, you're likely interested in learning more about how bankruptcy works. Below is an overview of what you can expect, from when you meet your trustee to when you receive your discharge and officially become debt-free.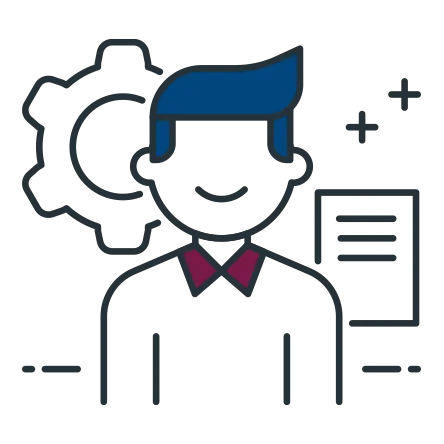 1.Book a free consultation with one of our Licensed Insolvency Trustees
In Ontario (and everywhere else in Canada), you can only file for bankruptcy through a Licensed Insolvency Trustee (LIT). An LIT is the only professional with the qualifications and authority to administer a bankruptcy on your behalf. They're experts bound by a strict code of ethics and regulated by the federal government through the Office of the Superintendent of Bankruptcy (OSB). You can rest assured that an LIT can legally, safely, and effectively lead you through the bankruptcy process from start to finish.
At David Sklar & Associates, we know bankruptcies inside out, having assisted thousands of Ontarians in eliminating their debts since 1998. If you're looking for a way to ease your debt burden, don't hesitate to contact us today for a free, confidential consultation.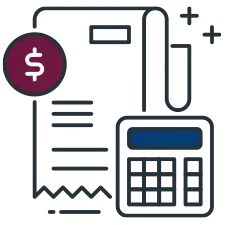 2. Meet with your trustee to review your debts, budget, and assets
Before filing, we'll review your financial situation in-depth to determine the best strategy for tackling your debts. We'll review what you owe, the interest you pay, who your creditors are, how much you pay monthly, etc.
We'll also examine your monthly income and expenses and assess the value of your assets to gain a holistic picture of where you stand financially. In doing so, we'll be able to provide you with helpful details about how filing for bankruptcy will impact you and your household's budget. We can also let you know which assets you can keep and which you may need to sell.
3. Consider bankruptcy costs and review your options
Though it's a government-sponsored debt relief program, claiming bankruptcy In Ontario isn't free. There are costs associated with discharging your unsecured debts, which vary for each individual based on income, expenses, and assets.
A consumer proposal may be a better solution depending on the size of your debt obligations, the amount of income you earn, and the value of your assets.
During this stage, we'll provide you with all the information and advice you need to determine which debt relief option is right for you. We'll always recommend the one we believe best aligns with your goals and needs. But rest assured, the power is in your hands to move forward with the plan you're most comfortable with and know will help you attain the financial freedom you deserve.
4. Fill out the required documents
Suppose you and your trustee agree that bankruptcy is the best way for you to eliminate your debts. In that case, the next step is to fill out the necessary documents to get the process underway. If paperwork causes you anxiety, don't worry – we'll walk you through the steps in filling out and signing the necessary forms to get your bankruptcy started!
You'll need to complete several forms to file for bankruptcy in Ontario, including the following:
Assessment certificate – this document confirms that you've with an LIT to discuss your debt relief options and that you received sound advice to make an informed decision about declaring bankruptcy.
Assignment – in this form, you declare that your trustee will assume control of your assets for the benefit of your creditors, who can then file a claim on them.
Monthly Income and Expenses Statement – this form provides details on your monthly budget for your household.
Statement of Affairs – this form lists your assets and liabilities.
You'll need to provide relevant supporting documents, such as pay stubs, bank statements, tax returns, and ownership titles for your assets to serve as proof.
If you have any questions or concerns about what information you need to provide, we'll be by your side to address them.
5. File the bankruptcy documents and notify your creditors
Once you've completed and signed all the required forms, we'll send them to the government for approval. Shortly, we will receive a Certificate of Appointment, a document that signifies the beginning of your bankruptcy.
Next, we'll notify your creditors that you've officially started bankruptcy proceedings. At this point, they'll only be able to communicate with the trustee assigned to your case – they cannot contact you directly. In addition, the court will grant you a stay of proceedings, which prevents your creditors from engaging in collection efforts to retrieve the money you owe, including lawsuits.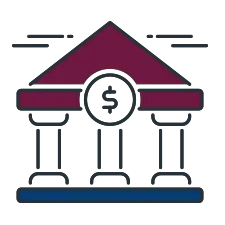 6. Complete your bankruptcy duties
Declaring bankruptcy requires a few personal commitments on your part. In addition to surrendering any non-exempt assets and credit cards to your trustee, your duties include the following:
Making bankruptcy payments.

 This monthly payment covers the administrative costs of implementing bankruptcy. Depending on your earnings, you may also need to pay surplus income.
Monthly reporting. You'll need to supply your trustee with details of your monthly budget so they can determine whether you must contribute surplus income payments.
Attending two credit counseling sessions. The purpose of these sessions is to help you acquire money management skills to rebuild your credit and avoid future debt problems.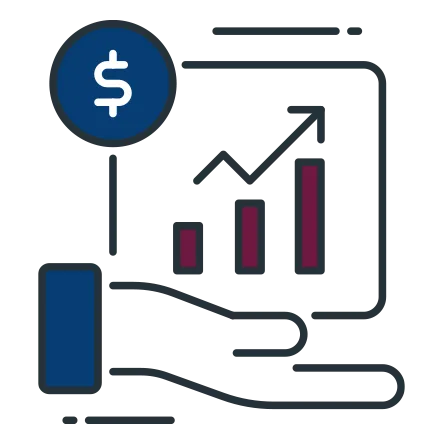 7. Receive a discharge from bankrupcty
Once you've met all your obligations, you'll receive a bankruptcy discharge, which means you're released from your legal obligations. If this is your first filing for bankruptcy in Ontario, you may obtain a discharge in as little as nine months.
Congratulations – you're now officially debt free! You can begin rebuilding your credit and taking the first steps to get your finances in order. You'll finally have the opportunity to chase after your goals and dreams without crippling debt payments holding you back. And we'll be more than happy to help you get there!
Are you considering bankruptcy but still have questions?
Schedule a free assessment with us today to learn if bankruptcy is the ideal debt relief solution for you
Filing for bankruptcy is an effective way to deal with severe debt problems straining your budget and causing tremendous stress. But it's a solution you should only choose as a last resort – and after careful consideration.

At David Sklar & Associates, we've helped thousands of people across Ontario for over two decades get a fresh start through bankruptcy. And we also know when it makes sense to opt for an alternative solution. Rest assured, we'll help you determine the appropriate strategy for you and your family.
Contact us today to book a free, confidential appointment. We can help answer any questions about bankruptcy and what it entails for your finances.
Getting into debt is easy. Getting out is a different story.
Did you know there is a Canadian debt relief program federally regulated by the Canadian Government, designed to help citizens avoid claiming bankruptcy? This amazing program can only be administered by a Licensed Insolvency Trustee (LIT).
If you're struggling to make your payments every month and creditors won't stop calling, we can help.
What our clients are saying.
I worked primarily with Christine, who was very friendly and outgoing. She was quick to help me, and explained everything I needed to know very well. She's quick to answer any questions I may have as well. The other members I spoke with were also very kind and jovial, and were happy to help me with anything they could. They made sure my proposal fit within my budget, and got everything going very quickly. I was happy to work with them, and would highly recommend their very friendly service!
1695841291
Very processional and understanding of my situation. Thanks to all your team.
1695320109
Jennifer Norton's exceptional assistance with my consumer proposal was life-changing. Her professionalism, expertise, and dedication were evident from the start. Jennifer's thorough explanations and attention to detail created a tailored proposal that set a clear path to financial freedom. She went above and beyond, advocating for my best interests and providing invaluable support. Thanks to Jennifer, I'm on track to a stress-free financial future. I wholeheartedly recommend her – she's not just a financial expert; she's a life-changer. Thank you, Jennifer!
1695089142
They made a difficult situation, easy thank you.
1694806611
I had a great experience with Christine from David Sklar & associates. Very professional, and easy to get through. Thank you
1694804075
Great customer service and a smooth process to get your finances on track. Informative and thorough.
1694799042
From the moment I sat down in the office, I felt welcome and at ease. Grace Cuffaro was both friendly and highly informative. She is extremely knowledgeable and answered all of my questions in detail, making sure I understood before moving on. I was reassured throughout the process that I was making the right decision and that it was not uncommon nor anything to be ashamed of. I didn't expect my appointments to be such positive experiences, but that's exactly what they've been!
1694670814
I was in a tough financial position and found myself searching for relief. I came across David Sklar & Associates page when doing my research on financial advice. The reviews were amazing, but I was concern because I didn't know what to expect. I made the decision to set up a consultation and had the pleasure to meet with Jennifer Norton. Right from the beginning, she was attentive, knowledgeable, and pleasant to meet with. The experience was painless and very educational. Jennifer made sure I understood my choices, answered my questions, and concerns promptly, in person, over the phone and via email. I've been working with Jennifer for a couple months now and I am pleased that Jennifer is the manager handling my file. I would and have recommend Jennifer Norton, David Sklar & Associates to anyone in need of direction regarding finances.
1694547608
Next Reviews
Our team of Licensed Insolvency Trustees in Ontario can help you get out of debt and in control of your own financial future. We've helped thousands of people and we can help you too. 
We know this is stressful, but
you're not alone.
It's going to be okay.
Book your free consultation today. We'll do the rest.