How to File a Consumer Proposal in Ontario
You simply book a meeting with us and we do the rest!
How do I file a consumer proposal? 
Are you wondering how to file a consumer proposal in Ontario? It doesn't require much effort on your part! You simply book a meeting with us and we do the rest! We look at your situation, file the paperwork, negotiate a settlement, and manage all of the details. After things have been processed, you simply show up for your credit counselling appointments and make your monthly payments. 
What to expect from our supportive staff
Our business is built on exceptional customer service, we want you to know that we are focused on solving our customer's debt problems and we will do everything in our power to insure we exceed your expectations.
We are here for you when you're ready to live your best life debt free!
The steps of filing a Consumer Proposal
1. Meet with our Licensed Insolvency Trustees
Your Licensed Insolvency Trustee (LIT) will discuss your current financial situation and review your financial documents.
2. Create a draft of the proposal
We work with you to create a proposal that includes repayment terms you are able to manage, and that are mutually beneficial to you and your creditors.
3. Prepare the official documents
Once your trustee has reviewed your finances and determined what you can afford to repay, they will prepare all the necessary documents.  These documents will outline how much debt you are able to repay, what your monthly payments will be and how long you will take to pay it back.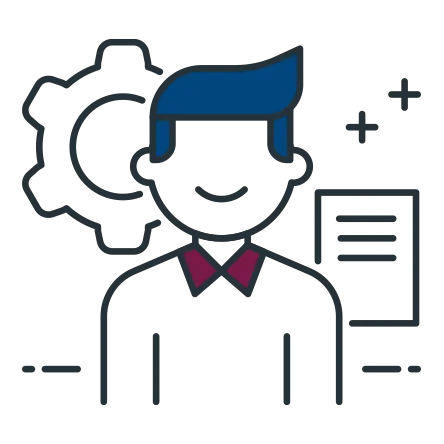 4. File your consumer proposal
Your consumer proposal will be submitted by your LIT for review. Once your proposal is submitted creditor protection takes effect. This means all wage garnishments, lawsuits, and collection calls are stopped immediately.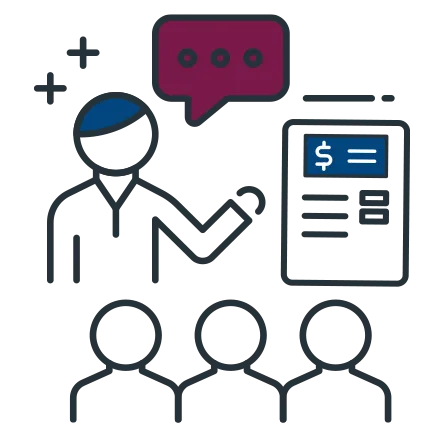 5. Creditors review, vote & approve 
Your creditors are notified about the submitted consumer proposal and have 45 days to respond. They may request meetings to vote on the proposal.
The Consumer Proposals filed by David Sklar & Associates have very close to a 100% success rate.
6. Fulfill the terms of your proposal
Your one low monthly payment will be made directly to David Sklar & Associates. We will then disperse those funds to your creditors on your behalf for the length of the agreed-upon terms.
Advice on Consumer Proposals
Getting into debt is easy. Getting out is a different story.
Did you know there is a Debt Program federally regulated by the Canadian Government, designed to help citizens avoid claiming bankruptcy? This amazing program can only be administered by a Licensed Insolvency Trustee (LIT).
If you're struggling to make your payments every month and creditors won't stop calling, we can help.
Our team of Licensed Insolvency Trustees in Ontario can help you get out of debt and in control of your own financial future. We've helped thousands of people and we can help you too. 
We know this is stressful, but
you're not alone.
It's going to be okay.
Book your free consultation today. We'll do the rest.