Debt Relief Solutions in Brampton, Ontario
We are federally regulated Licensed Insolvency Trustees in Brampton. We provide Credit Counselling, Consumer Proposal, Debt Consolidation & Bankruptcy services
Debt Relief – Brampton, Ontario
You've found yourself in debt. We can show you the way out!
Our team of Licensed Insolvency Trustees in Brampton can help you avoid personal bankruptcy with a consumer proposal. The sooner you reach out to us, the sooner you will regain control of your finances and free yourself from all that financial stress you're living with. 
You may be in a difficult position where creditors are calling and harassing you or maybe you're transferring money from one creditor to another to cover your minimum payments.
Luckily, you're in the right place for debt relief in Brampton. Let's get started. We can help!
For debt relief in Brampton, meet Jason Sklar, Licensed Debt Counsellor
As a Certified Insolvency Counsellor, with over 20 years of experience in the Insolvency Industry,  Jason offers his clients the power of his knowledge, his years of experience, and his genuine concern for his clients and the life challenges they are facing. He helps his clients feel hopeful again, teaches them how to manage their finances, and provides them with the tools that enable them to move on with confidence.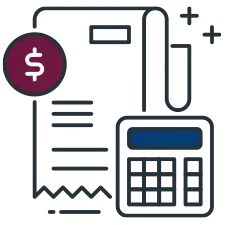 Find out how much you can save with our Consumer Proposal Debt Calculator
Use the slider below to tell us how much you owe and we will show you how much you can save!
*This calculator simply provides an estimate of the total savings you could receive filing a consumer proposal. Actual results may vary as each financial situation is unique. Your actual payments will be based on your income, assets, and debts.
Do Not Include Mortgage or Car Loan Debt.
With a consumer proposal at 0% interest, you will only have to pay back:
$3,480/$58 per month
We take great pride in what we do. Hearing our customers talk about how we've made a difference in their lives is our greatest reward.
How we can help with debt in Brampton?
We help folks from all walks of life with debt and we can help you, too.
Getting into debt is easy. Getting out is a different story.
Did you know there is a Canadian debt relief program federally regulated by the Canadian Government, designed to help citizens avoid claiming bankruptcy? This amazing program can only be administered by a Licensed Insolvency Trustee (LIT).
If you're struggling to make your payments every month and creditors won't stop calling, we can help.