About David Sklar & Associates
Since 1998, we've helped thousands of people out of debt. We can help you, too.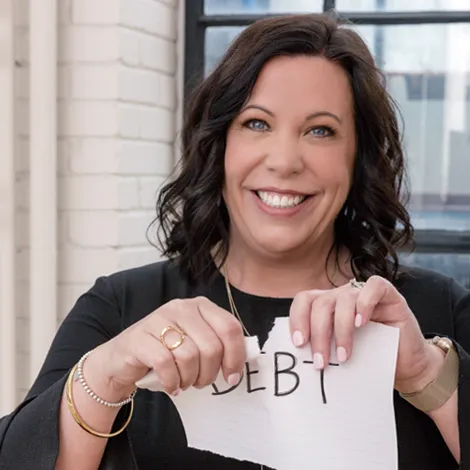 Everything's going to be okay.
There are many reasons why you might be searching for debt relief in Ontario. There's no doubt you've tried your best to pay back your creditors, but at some point, it all caught up with you. This can be a very stressful and overwhelming time. You might even have trouble sleeping. But rest assured that no matter how worried you are about the state of your financial situation, we can help. 
Know who you're working with.
It's important that you are aware of the many unregulated companies that claim to help, but simply charge a referral fee to pass you along to a Licensed Insolvency Trustee.  There are also all the "easy" consolidation loan companies that are more than happy to lend you money at 46% interest and push you further into debt.
This is what makes us different.
We're regulated by the Canadian Government to help you get debt free.
Your financial well being is our primary concern and we will ensure that no one takes advantage of you during this difficult time.
We could tell you all about being a family-owned and operated business. That we're federally regulated and have strong moral values. We could even talk about how many awards we've won. But because you're here, chances are that you're in a scary financial situation and all you really care about is whether or not we can help solve your debt problems.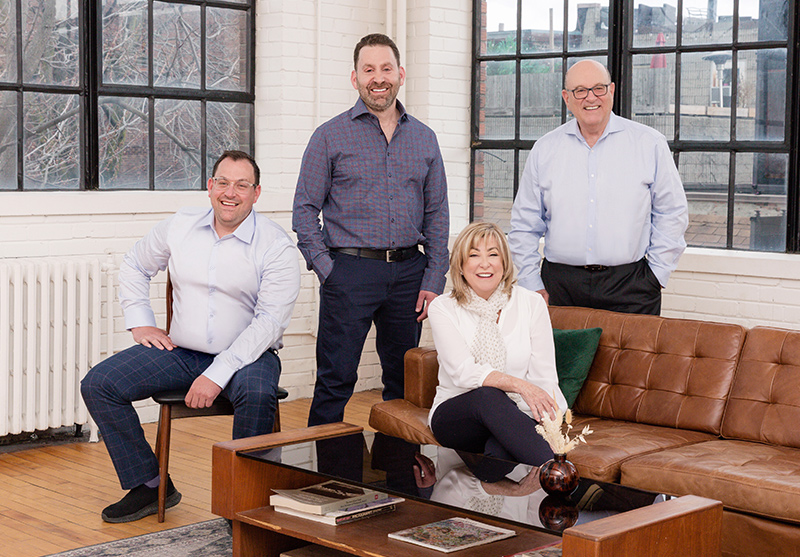 Since 1998, we've helped thousands of people out of debt. We can help you, too.
We will meet with you to discuss your debt-relief options, help you choose the right one, and then work with you to get you on the path to building wealth. 
The best way for you to learn what you really want to know about us won't be found on these pages. Reach out. Send an email or give us a call. Talk to us firsthand, and see how our team makes you feel. 
We are here whenever you're ready. 
What our clients are saying.
I was a little nervous going into my consumer proposal with David Sklar & Associates as I had a horrible experience attempting to file with a different group.Following the first correspondence, I immediately felt much more relaxed and confident in my decision.Beatriz was incredible! I feel so lucky to have had her working with me.She was friendly and kind, professional, patient, considerate, and caring. I felt no judgment in anyway. Honestly, speaking with her regarding my debt felt like I was speaking with a family member – just very easy to discuss how I ended up in my financial situation and being met with understanding, no judgment.Mark was also very kind and made sure that I understood what was discussed and was open to going over it again if needed prior to signing.David Sklar & Associates is the team you want handling and assisting you with your debt. I have only positive things to say about them and will 100% recommend them to anyone if the situation ever arises.
1701530179
Helped me with filing for bankruptcy and getting a fresh start and made the whole process seamless and easy.
1701361659
I would like to say "Thank you very much" for David Sklar team that handled my case smoothly and without any issues! I am glad that I ve got consultation by Jerry Janiec. He explained me all process in details and told me right away what options I do have to resolve financial difficulties. I ve proceed with consumer Proposal option and entire process was very smooth. Jerry took care of my case and gave me personal recommendations for future! Thank you very much Jerry and Hernee for your help and really take care of your clients!
1701306224
Very knowledgeable, helpful and fast service
1701299046
I am so delighted to have found this company. They are the best. Everyone in the office is very nice never to busy to assist you. Thank you David Sklar and Shirley and associates for being you. 😊🌺😊
1701263894
Trina was amazing and quick. No judgement was made and they all made me feel I made the right decision. Would highly recommend them
1701222756
Trina was very easy to work with. Any questions I had were answered promptly. What seemed like a complicated process was explained in a clear manner that wasn't at all intimidating. It made for a more comfortable experience during a turbulent time.
1701134421
Jackie is very professional...I would recommend David Sklar to anybody especially knowing how understanding they are.
1700968057
Next Reviews
Our team of Licensed Insolvency Trustees in Ontario can help you get out of debt and in control of your own financial future. We've helped thousands of people and we can help you too. 
We know this is stressful, but
you're not alone.
It's going to be okay.
Book your free consultation today. We'll do the rest.